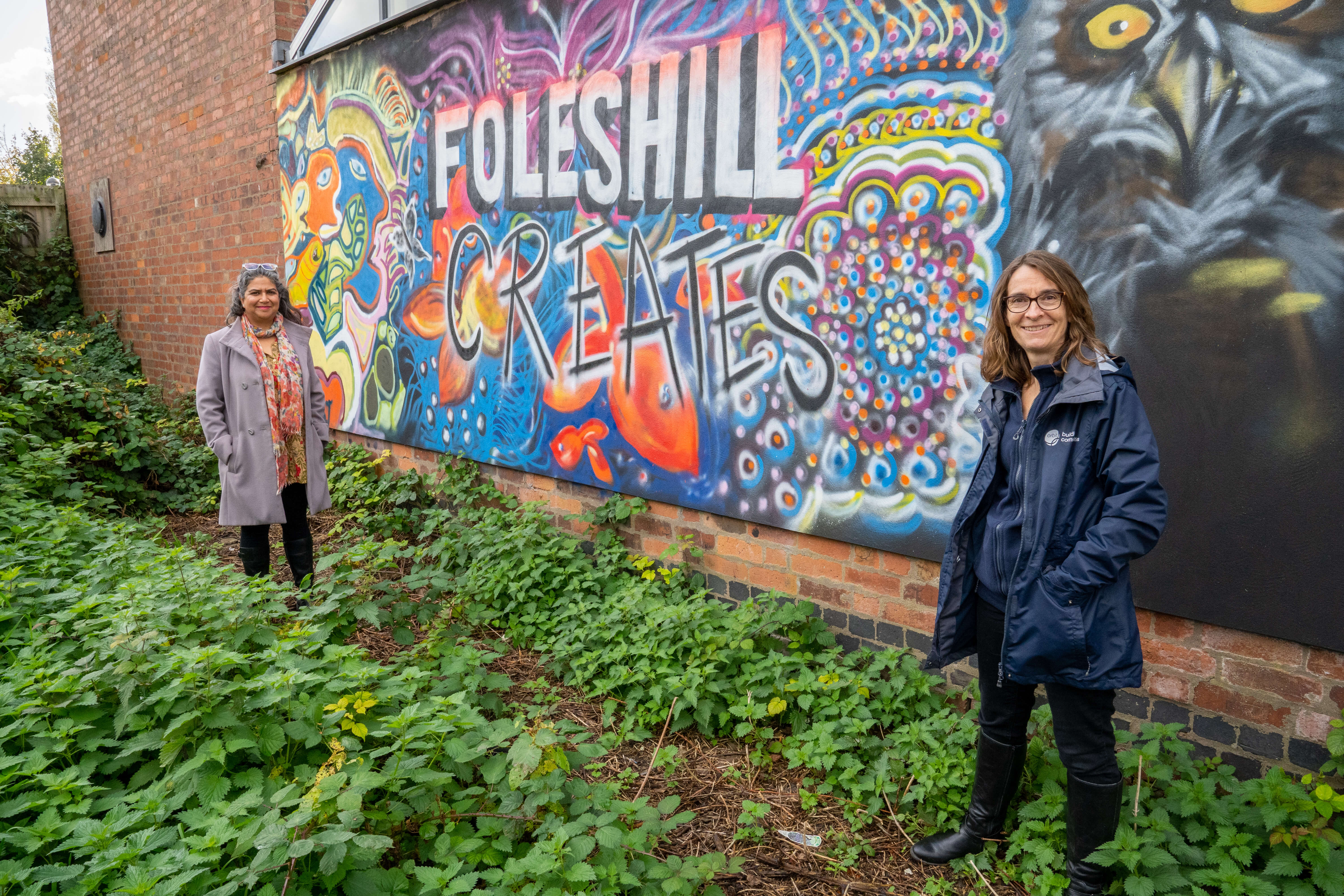 Having identified a gap in provision, the Foleshill Creates group was founded at the Broad Street Meeting Hall in Foleshill, Coventry with the aim of bringing people together to create, talk, tackle isolation and improve people's wellbeing.
Based in a part of the city with challenges including food poverty, the weekly sessions brought local artists into the space to share skills and help locals to develop their own creativity as well as showcase local artistic talent.
The group, which now has 29 core members, has partnered with the Coventry UK City of Culture team and Orbit to provide workshops for local people to get creative.
Workshop themes:
The Past – looking at the stories of migration, homes, people and lives left behind and stories told by older generations.
The Present – what objects people or places do you feel makes home for you, this could be objects handed down by older generations, the people in your family, the places that are familiar or loved by you.
The Future – How do you imagine your future home to be and look, is it the same, is it somewhere else, with different people? What are your hopes for your future home, whether it's a building, a neighbourhood or a completely different city.
Storytelling – writing and recording people's stories
The workshops will be facilitated by local artists and the sessions will be delivered online, either via Facebook live or Zoom.
Anyone over 16 can attend the virtual workshops, and they are completely free, including materials. For more information and to book onto a virtual workshop, visit https://forms.gle/MBWeFEwWup7PyqLP8, email: dpiparia@gmail.com or phone: 07966390296.
You can follow the project on:
Facebook www.facebook.com/FoleshillCreates/
Twitter twitter.com/hashtag/FoleshillCreates