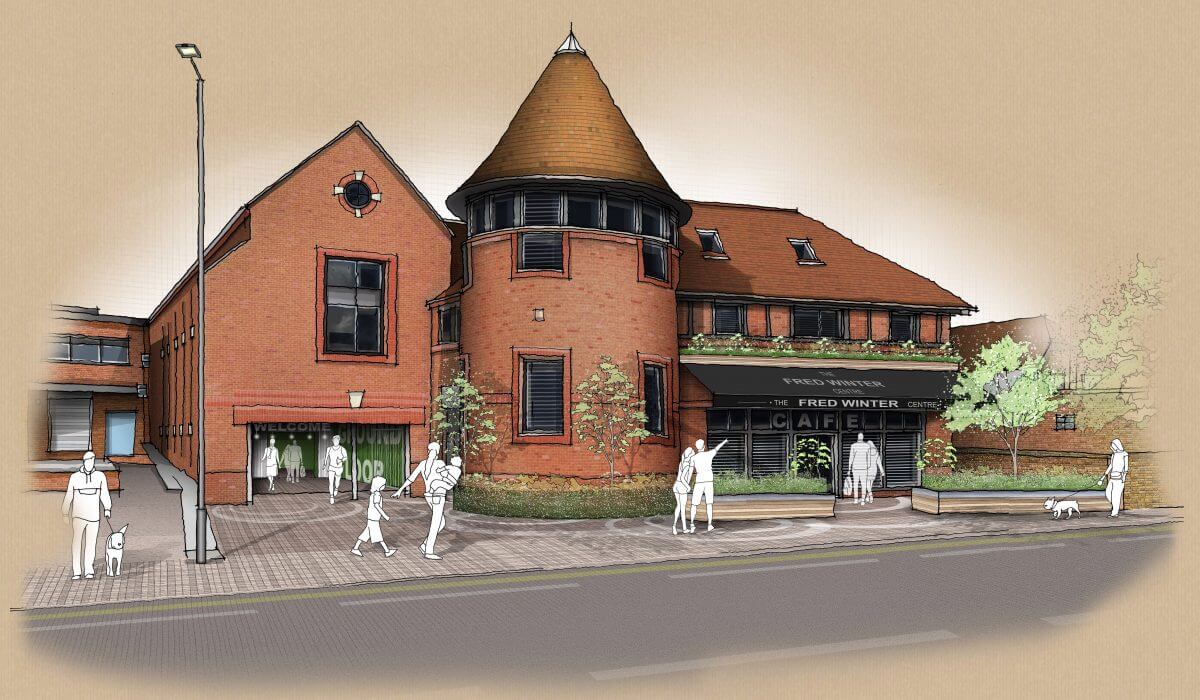 The Fred Winter Centre is a one stop hub for people in our local community. The following charities and businesses have all came together in one building to offer help and support:
Orbit
Stratford-upon-Avon Food Bank
South Warwickshire Citizen Advice
Change Grow Live
Spring Housing
St Basils
The centre tackles hardship by providing a range of services to help people improve their health and wellbeing, overcome financial problems, secure job opportunities and sustain tenancies in local affordable homes.
The Fred Winter Centre also provides access to self-contained affordable apartments within the same building. A community café and bakery is being developed within the centre, creating onsite training and employment.
For more information about the Fred Winter Centre:
Send an email: hello@fredwintercentre.org.uk
Opening hours: The building is open 24/7 for residents and other services may have different opening hours. The reception will be available to visitors from 8.30am to 5.30pm, Monday to Friday. Our Better Days Stratford Hub within the FWC will be open Monday - Friday, 9.30am to 4pm.