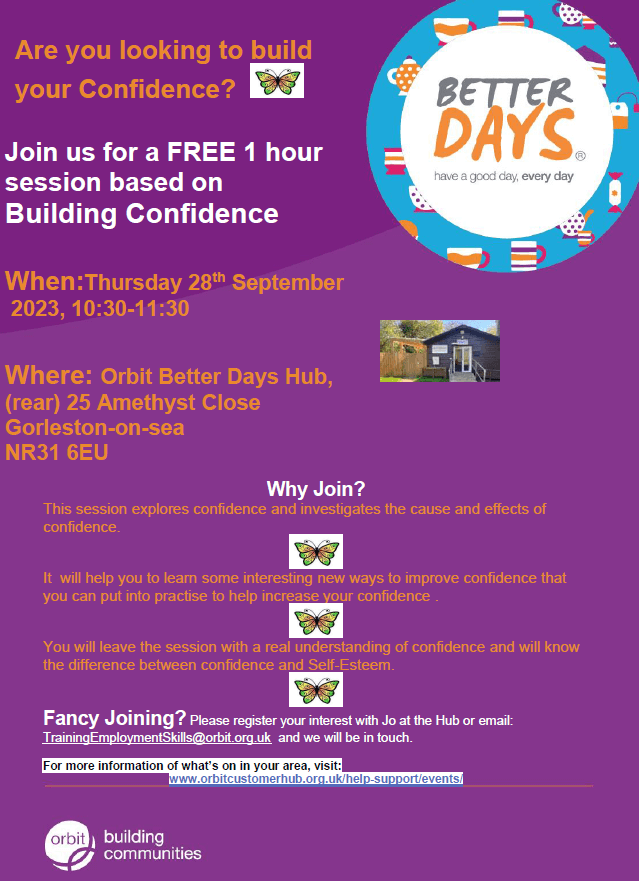 Why join?
This session explores confidence and investigates the cause and effects of confidence.
It will help you to learn some interesting new ways to improve confidence that you can put into practise to help increase your confidence .
You will leave the session with a real understanding of confidence and will know the difference between confidence and self-esteem.
Fancy Joining?
Please register your interest with Jo at the Hub or email TrainingEmploymentSkills@orbit.org.uk and we will be in touch.
For more information of what's on in your area, visit our Events page.