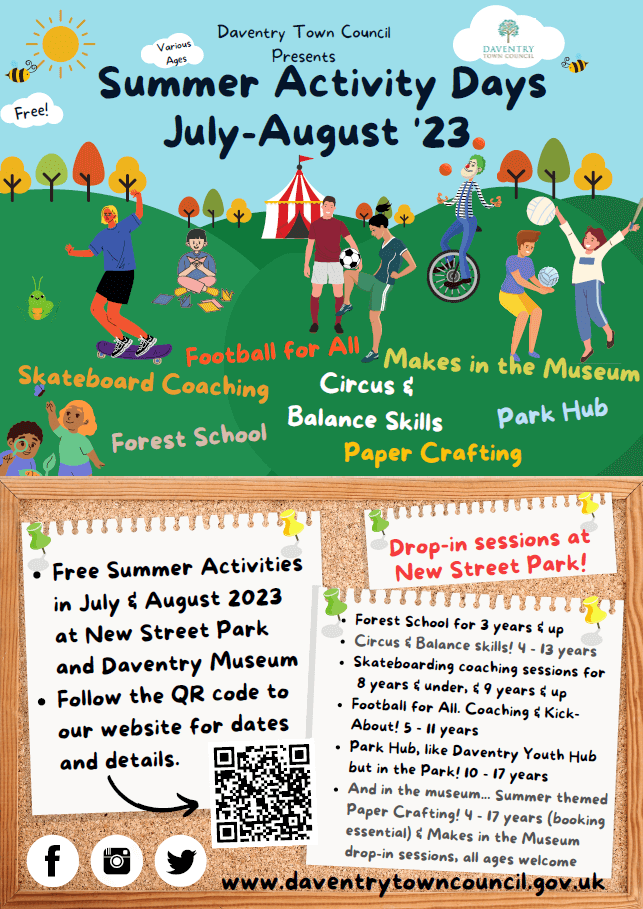 Drop-in sessions at New Street Park!
Forest School for 3 years & up
Circus & balance skills! 4-13 years
Skateboarding coaching sessions for 8 years and under, and 9 years and up
Football for all. Coaching & kickabout! 5-11 years
Park Hub, like Daventry Youth Hub but in the Park! 10-17 years
And in the museum... summer-themed paper crafting! 4-17 years (booking essential) and Makes in the Museum drop-in sessions, all ages welcome
Follow the QR code or visit our website for dates and details.