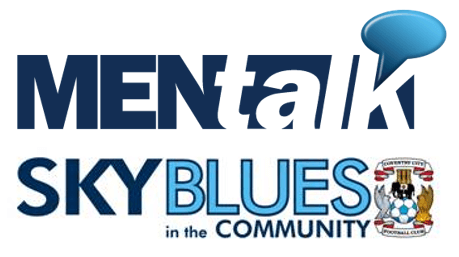 MENtalk is a weekly group session designed to bring men together to improve their wellbeing, delivered by mental health specialists, professional sports coaches and expert activity instructors. 
MENtalk is delivered in four locations - Coventry, Warwick, Nuneaton and Rugby - by Sky Blues in the Community, a community sports charity which operates across Coventry and Warwickshire. MENtalk is part of SBitC's new five-year mental health project targeting men living in these areas.
Each session will be led by SBitC's specialist Mental Health Officer with support from SBitC's professional sports coaches. Course content will vary based on selected modules, but ice-breaking activities and get to know you activities will form part of all courses. Workshops will cover a range of subjects related to mental health, including topics as varied as:
Goal setting
Life balance
Healthy body
Personal health
Self-compassion
Mindfulness
Sleep
Stress management
Substance misuse and smoking cessation
Understanding psychosis, depression, and anxiety
Healthy eating and menu planning
The wide menu of activities participants can benefit from include physical activities, group exercises, team games, gardening, yoga and creative activities. MENtalk will be co-produced by participants, ensuring they can choose the weekly activities they take part in.
The sessions are delivered via one-to-one support, group physical activities and classroom-based workshops in a fun, welcoming, non-clinical environment. The project has been designed in consultation with local men and is for all men, not simply those with an interest in football or sport. 
If you'd like to get involved, please complete this referral form and send it to: Robert.Chandler@sbitc.org.uk.
Alternatively, you can email sbitc@ccfc.co.uk for more information, or call 02476 786349.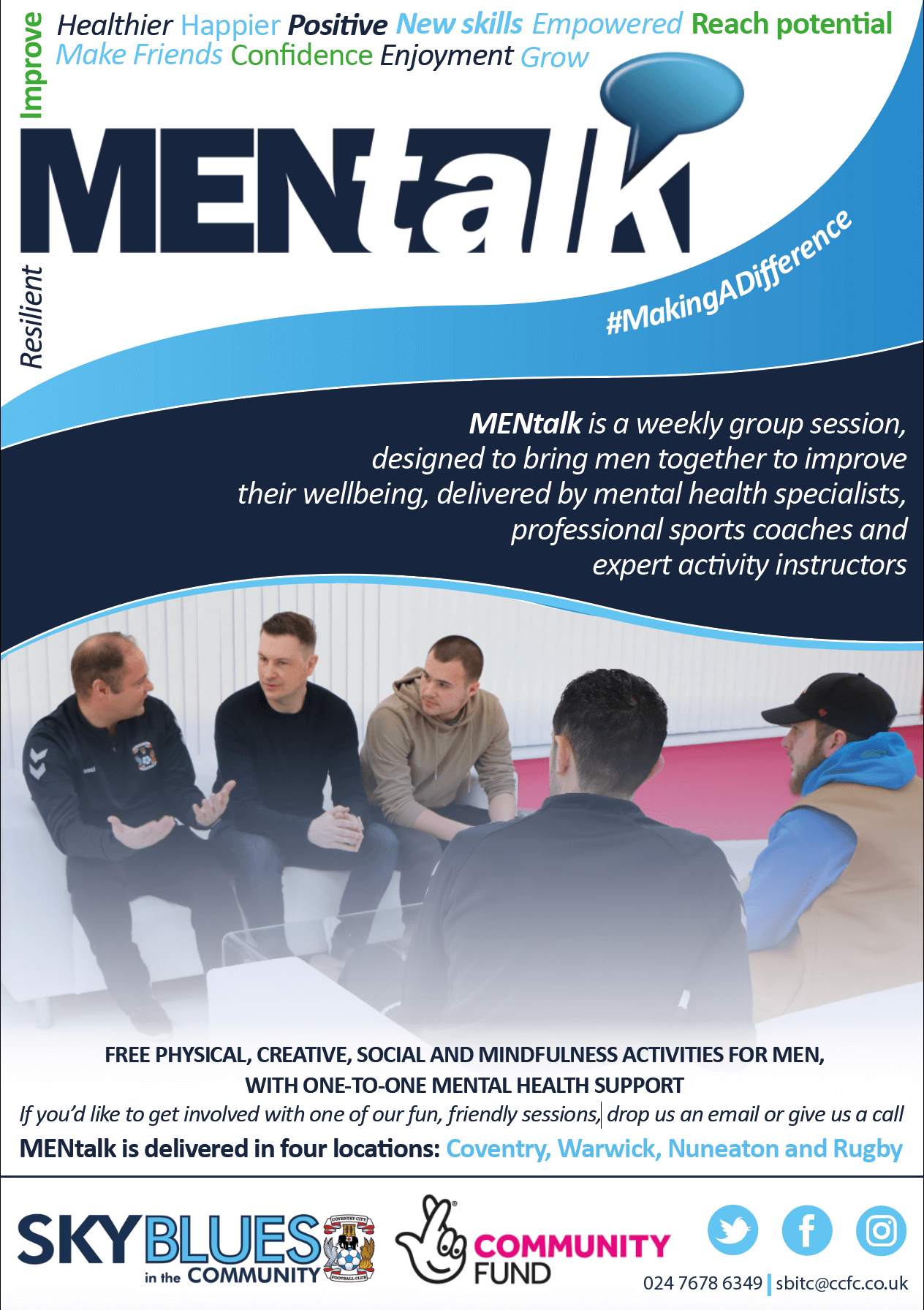 For more information about Sky Blues in the Community, click the links below: