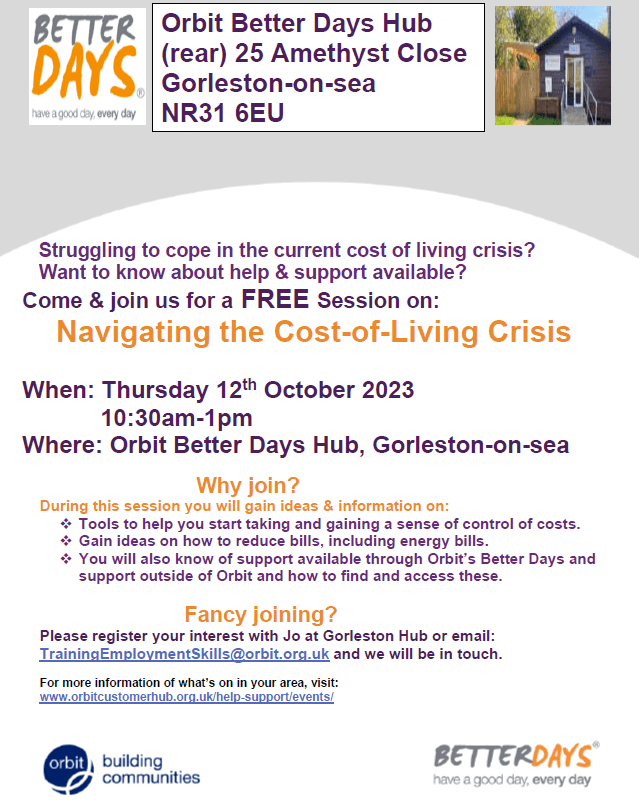 Why join?
During this session you will gain ideas and information on:
Tools to help you start taking and gaining a sense of control of costs.
Gain ideas on how to reduce bills, including energy bills.
You will also know of support available through Orbit's Better Days and support outside of Orbit and how to find and access these.
Fancy joining?
Please register your interest with Jo at Gorleston Hub or email TrainingEmploymentSkills@orbit.org.uk and we will be in touch.
For more information of what's on in your area, visit our Events page.