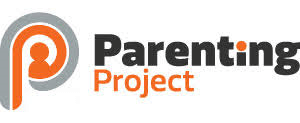 Their aim is to improve the life experiences and outcomes of children, young people and their families by providing services and support at a time when they are most in need. They provide high quality support by recognising that parents are key to making a difference in the lives of their children; doing with, not for or to.
The Parenting Project understands that parenting and family life can present a number of challenges for most of us at different times, not least during the coronavirus pandemic. 
Currently we are unable to meet face to face however we are delivering Zoom, phone and text support.
For parents/carers they support:
Your wellbeing – loneliness, Isolation, low mood
Self-esteem and confidence
Parenting
Illness and disability
Understanding and managing their child's mental health
School refusal
Family relationships
Moving on
For the whole family they offer:
Restorative meetings to support when relationships break down
Learning Together, helping adults support learning and playing together
Their work with children includes:
Self Esteem
Managing Feelings, particularly anger and anxiety.
Low level mental health, including Self Harm
School attendance and transition
Food and diet.
Social skills
If you would like support from The Parenting Project, please request a referral form by calling 07949720941 or emailing jo.farrand@parentingproject.org.uk.
The programme is delivered by a team of qualified and experienced practitioners. Professionals, such as Health Visitors, Midwives, Teachers and GPs working in the Warwickshire area can refer families to the programme and families can also refer themselves for support.
You can contact the Parenting Project by...
Visiting the website: www.parentingproject.org.uk
Calling 01926 853310 or 07949 720 941
Emailing: headoffice@parentingproject.org.uk or jo.farrand@parentingproject.org.uk 
Or looking at their Facebook page: www.facebook.com/parentproject