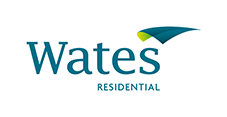 This virtual work experience opportunity is a free event being run for adults (and young people aged 16+). There is no upper age limit and you don't need any previous background in construction. It will be held online and will run between Monday 25 October and Friday 29 October.
This event is available to all Orbit customers, but we are particularly keen to see residents from Bexley (South East London) there, as your local Park East development will be featured in a virtual site tour!
Completing work experience is an excellent addition to any CV and this will be a great opportunity to find out more about the construction industry, including the range of jobs that are available.
So, whether you are a school leaver, someone who has been out of work for a while, someone who has recently lost employment, someone considering a career change or someone who is just interested in finding out more about jobs in this growth sector why not sign up today?
We would love for you to join us! To register your interest please provide your contact details via our simple web form here and a member of our Skills team will be in touch.