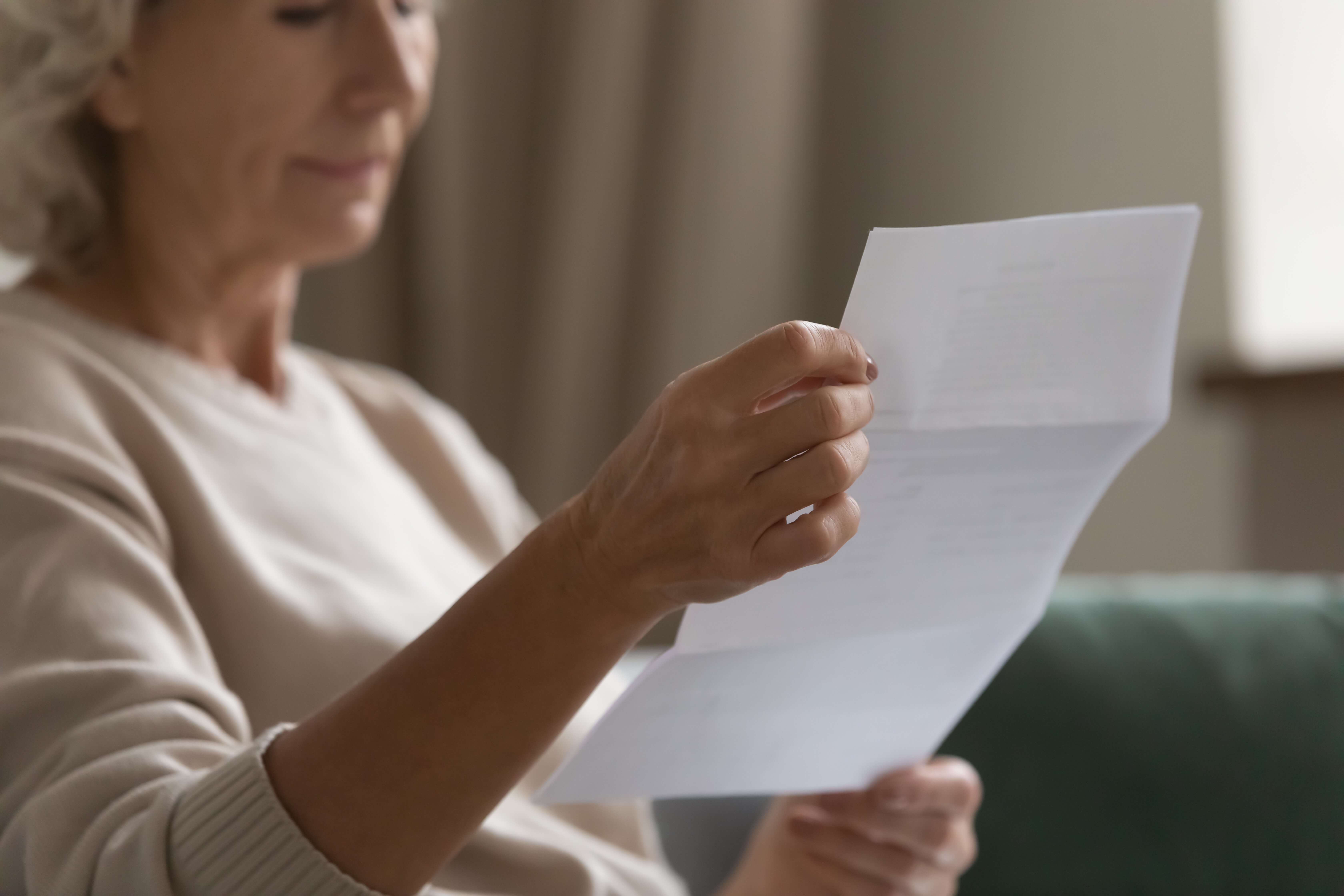 Nancy* moved into Elmhurst Court independent living scheme with her husband in November 2009. Sadly, in March this year, after 25 years of marriage, Nancy's husband passed away, which left her struggling to cope both mentally and financially.
After a telephone conversation with our Tenancy Sustainment Coach, Manjit Mahey, Nancy admitted that she needed help getting back on her feet. She explained her situation to Manjit, who put a plan in place to support Nancy with the tasks her husband used to take care of.
Firstly, Nancy was referred to our Breathing Space programme, which works with customers who are experiencing difficulties with their mental health.
The free confidential service supports customers to be in control of their lives and feel empowered to contribute to their local community and wider society. Breathing Space aims to prevent mental health problems occurring, or worsening, by tackling the causes rather than dealing with the consequences.
Secondly, Nancy suffers with arthritis in her arm, which makes carrying out domestic chores challenging. She was signposted to Age UK's Deep Cleaning service, who sent out a team to do an in-depth clean of her carpets.
Because of her arthritis, Nancy had also been struggling to get her grocery shopping done. Manjit put Nancy in touch with Norfolk County Council Adult Social Care, to get her assigned to a Social Worker who could help her with her weekly shop.
In addition, Nancy was enrolled onto the 'We Are Digital' at-home support programme, which offers customers training on how to shop online.
Lastly, Nancy had been unable to pay her Council Tax online, as she did not own a debit card. She was provided with the telephone number of a well-known bank, who helped her order a debit card. Nancy is now able to make payments over the phone and online, which has prevented her from getting into arrears.
Talking about her positive experience with Orbit, Nancy said: "I can't thank Orbit enough for helping me with my financial struggles. After my husband passed away, I felt alone and in shock. But after speaking with Manjit and making a plan to move forward, I no longer feel like I am on my own. Orbit have helped me through a very difficult time, and I am very grateful for their advice and support."
Triage Officer Manjit Mahey, added: "I have received a fantastic response from Nancy since first contacting her in April 2021. She has actioned everything that was part of the plan to get her back on her feet and has accepted all the support on offer. I am pleased to have been able to help Nancy through what has been a difficult time in her life. I hope that her story may encourage other customers facing hardship to reach out and ask Orbit for advice."
The Better Days initiative helps thousands of customers each year. Whether it's managing money, trying something new, finding happiness with work or improving digital skills, Orbits expert team and independent partners can offer free information, advice and guidance.
To explore the Better Days initiatives or to get information, advice and guidance on all of Orbit's offers and opportunities, click here: orbitcustomerhub.org.uk/help-support/ 
Are you a customer with a story to tell? If so, email communications@orbit.org.uk to tell us all about it and you too could appear on our website!
*Customer wanted to remain anonymous