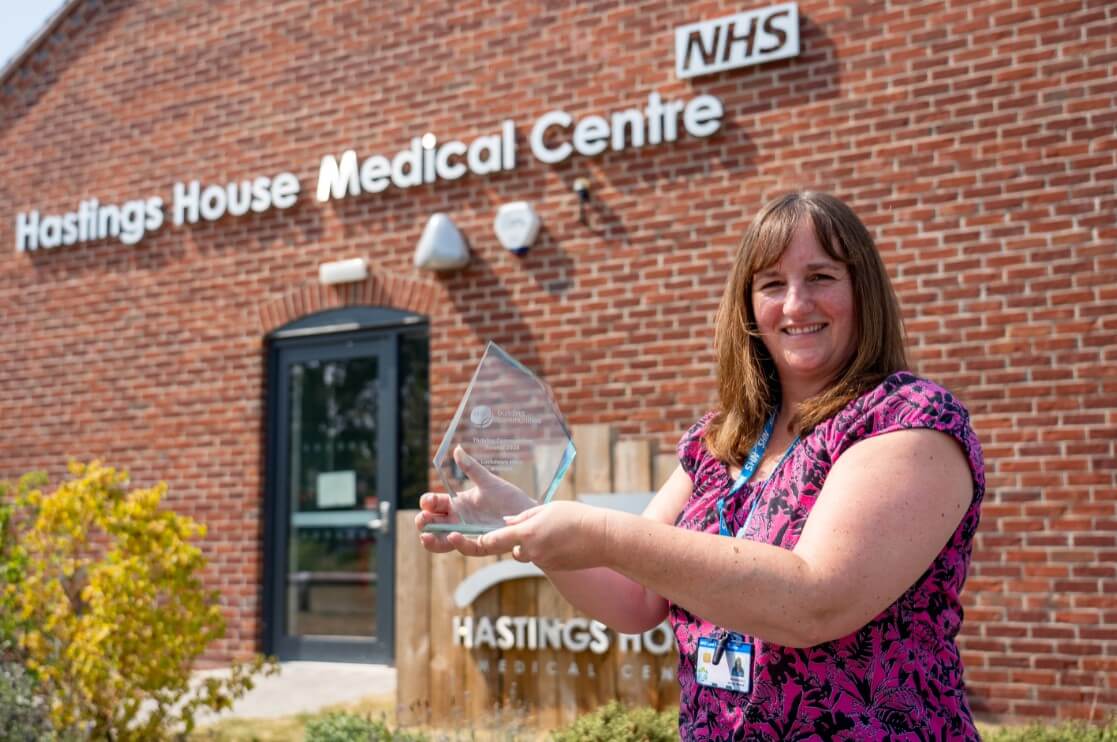 Our annual awards - https://www.orbitcustomerhub.org.uk/help-support/thriving-communities-awards/ - celebrate our customers, partners and employees who go the extra mile to make a positive contribution to their local area or who have turned their lives around.
And we'd love you to nominate a community champion or group within your local area, to ensure they get all the recognition they deserve, just like Wendy Waters (pictured here) who won a special 'Lockdown Hero' award last year for all the help and support she gave to vulnerable members of her community during lockdown.
So, get your thinking caps on ready for when nominations open on Monday 19 April. The deadline for nominations is 28 May and those who have been shortlisted will then face a final round of public voting, which will run between 30 June and 30 July.
To help you decide who you could nominate, here are the five categories available, including two new ones for 2021: 
Brian Griffiths' Award - our customers who have overcome significant social barriers and have transformed their lives. Named in memory of the late Brian Griffiths, a former Orbit Board member and Chartered Institute of Housing President, who dedicated his life to helping others.
Better Days Award - Orbit customers or groups who have made a positive contribution to their community.
Stronger Together Award - our supply chain partners who have made a positive contribution to the community.
NEW Your Voice Award – our customers who have made positive contributions through customer engagement activities.
NEW Orbit Earth Award – our customers, contractors or employees who have developed a project to make a positive impact on the environment.
The Thriving Communities Awards 2021 are being sponsored by four of Orbit's supply chain partners: Fortem, Wates Residential, Hankinson and Robert Heath Heating Ltd.