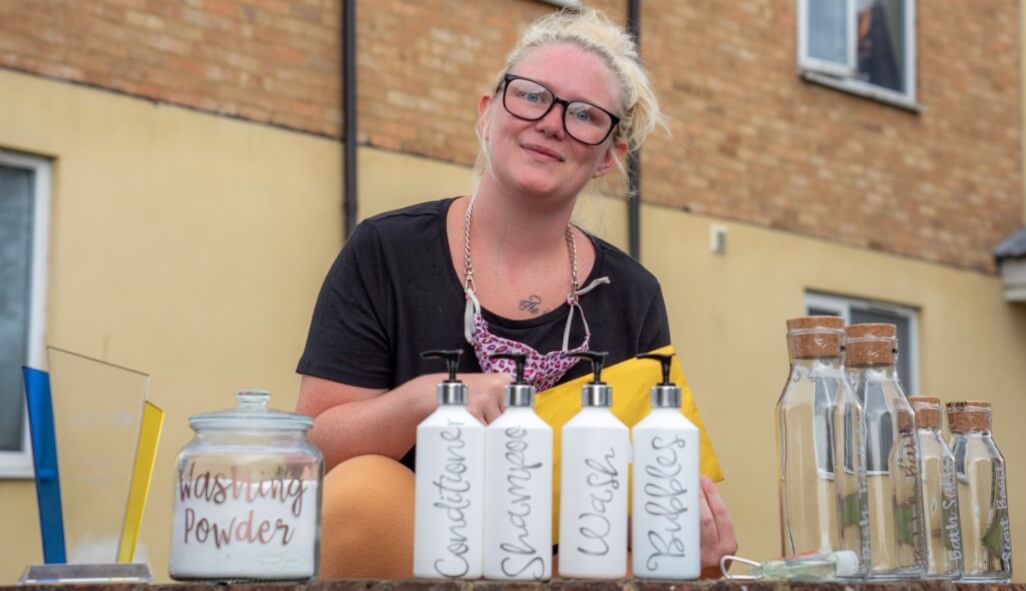 Our annual Thriving Communities Awards - https://www.orbitcustomerhub.org.uk/help-support/thriving-communities-awards/ - celebrate our customers, partners and employees who go the extra mile to make a positive contribution to their local area or who have turned their lives around.
To help you decide who to nominate, here are the five categories available, including two new ones for 2021: 
Brian Griffiths' Award - Orbit customers who have overcome significant social barriers and have transformed their lives. Named in memory of the late Brian Griffiths, a former Orbit Board member and Chartered Institute of Housing President, who dedicated his life to helping others.
Better Days Award - Orbit customers or groups who have made a positive contribution to their community.
Stronger Together Award - Orbit supply chain partners who have made a positive contribution to the community.
NEW Your Voice Award – Orbit customers who have made positive contributions through customer engagement activities.
NEW Orbit Earth Award – Orbit customers, contractors or employees who have developed a project to make a positive impact on the environment.
Last year, Nina (pictured here) won our Brian Griffiths' Award for her incredible work making free PPE during the first lockdown, while creating new personalised home storage products and looking after her daughter as a single parent.
Since the 2020 Thriving Communities Awards, Nina has branched out even further and is now expanding her business, with newfound confidence and some extra money to develop her ideas.
Nina has created a brand-new line of clothing specifically for mothers and daughters to match, she has learnt a new skill with resin art and thanks to the prize she received last year, she has been able to purchase extra materials and work on new ideas to increase her income, as she continues to build a business to be proud of.
Another winner was Pathways Care Farm in Lowestoft, which was awarded the Better Days Award 2020.
Pathways Care Farm supports people living with mental ill-health, learning difficulties and dementia. It takes referrals from social services or local mental health agencies and, for the last couple of years, it has also been working with us to support a number of our customers. 
Geoff from Pathways Care Farm, said: "Winning an award like this gives everyone a boost and brings a big smile to all our faces; it's a reminder of the importance of what we do."
So, who will be your Thriving Communities Award winners for 2021?
Nominations have opened today (19 April) and the closing date is 28 May 2021. Those who have been shortlisted will then face a final round of public voting, which will run between 30 June and 30 July.
To make your nomination now, simply click here - https://www.orbitcustomerhub.org.uk/help-support/thriving-communities-awards/  
Our Thriving Communities Awards 2021 are being sponsored by four of Orbit's supply chain partners: Fortem, Wates Residential, Hankinson and Robert Heath Heating Ltd.