Apply for the Young Darwin Scholarship
Update: 5 June - applications are now closed
Are you aged 16 – 25? Intrigued and fascinated by the natural world? And thinking of pursuing an environmental career but don't know where to start?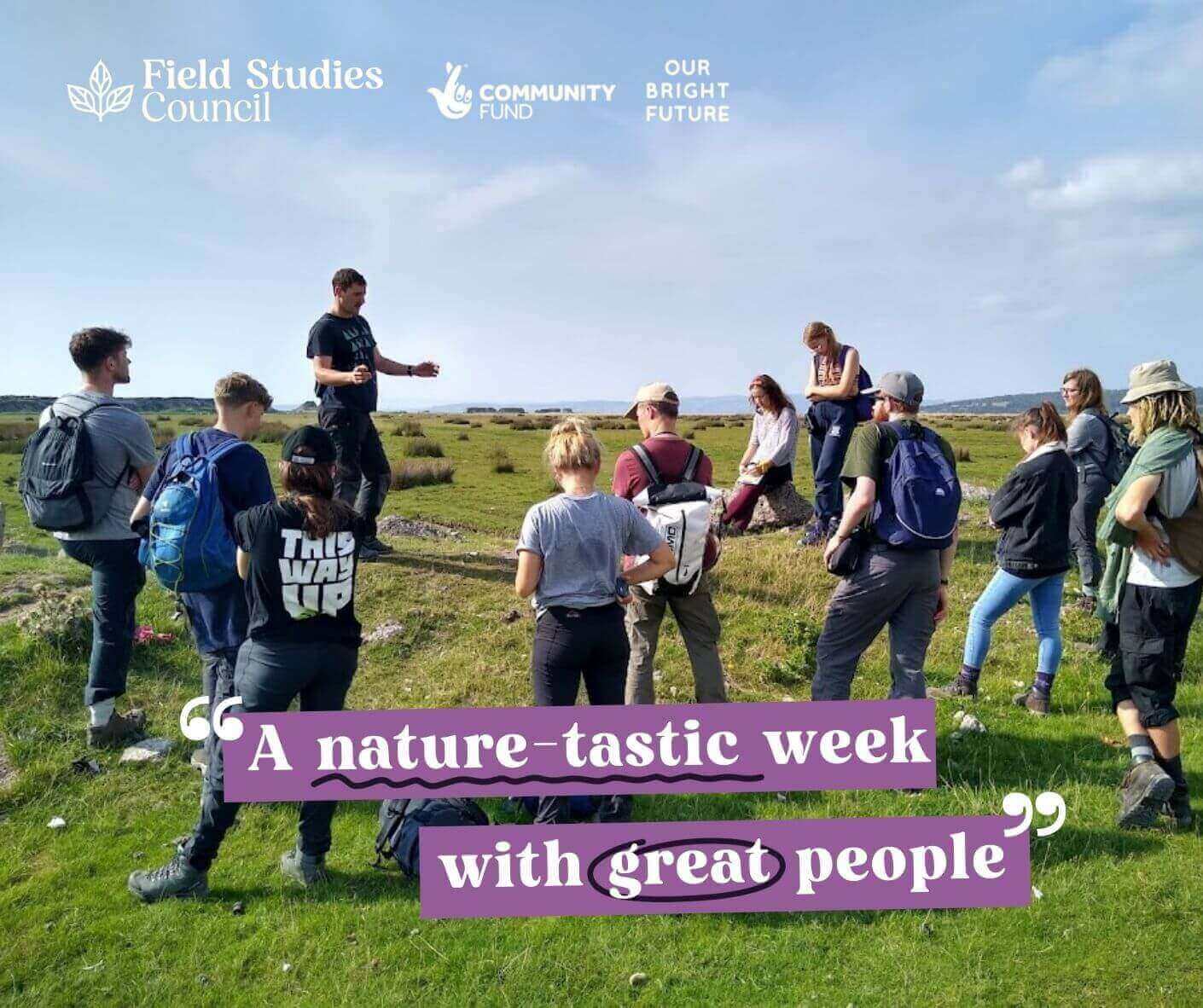 The Field Studies Council (FSC) has a mission to engage and connect everyone with the outdoors. And as its Young Darwin Scholarship returns for its 10th year, we are inviting you to apply for a place and escape to the countryside whilst learning new skills!
The scholarship offers a week-long experience plus ongoing support, allowing you to connect with other like-minded people and professionals in the sector. It is a heavily subsidised event, where you will have a fantastic time immersing in the outdoors whilst gaining valuable experience and learning new skills.
Practice a wide range of field and identification skills in areas which have been selected for their variety of plants, trees and wildlife.
Gain practical observation, planning, and recording skills through a series of real-life application tasks
Explore a range of landscapes and learn how these areas are managed and conserved, guided by organisations such as the wildlife trusts, and ANOB rangers.
Meet inspirational speakers and experts from different environmental backgrounds to discuss current environmental issues and projects, offer advice, and answer any questions.
Build your confidence while exploring the outdoors with like-minded people, your own age who share similar interests.
The Field Studies Council covers 90% of the costs, and you cover a small 10% contribution (£45 - £90) for a 5 day experience and continuing support afterwards. You can find more information on the Field Studies Council website, plus details about the application process. So, click the link below to find out more and apply! Orbit is keen that this opportunity should be accessible to all so please do contact us if you are successful and need support with the personal contribution.