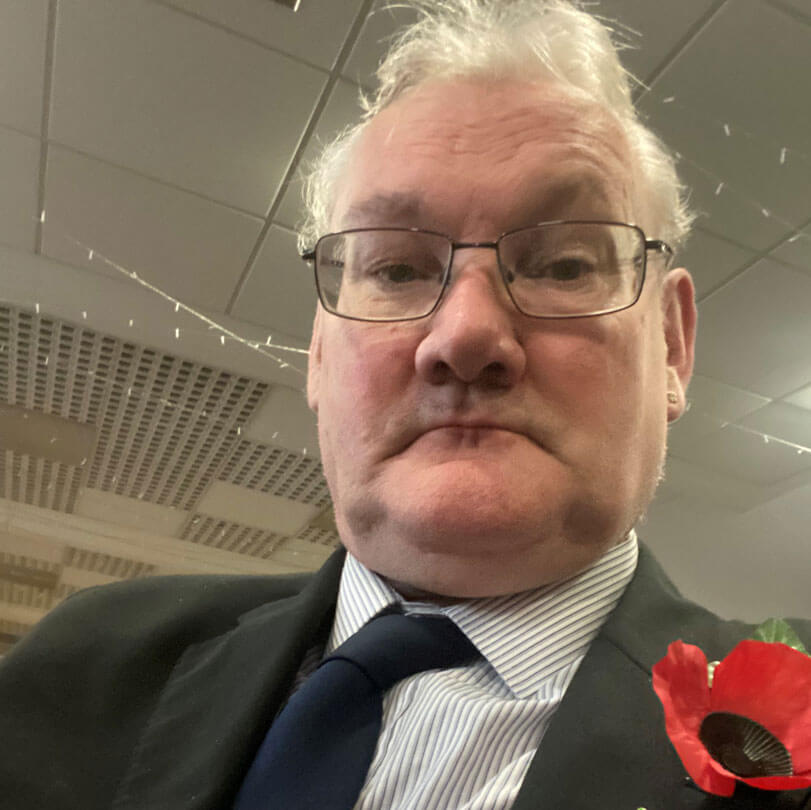 Phil founded the first ever Stratford-upon-Avon 'Men's Support Group' who meet regularly at the Lifeways Centre on Albany Road. The group aims to help support men's mental health issues through listening and running wellbeing activities. Although Phil sometimes struggles with his own confidence, he's really pushed himself to promote the group by appearing on a local radio station and in the local news. He reached out to other organisations, arranged for additional support to enable the group to grow and upskilled himself by attending training on a virtual community camp with the Eden Project.
As a result, Phil, who is also one of our Engaged Customers at Orbit, has been shortlisted for a prestigious West Midlands Combined Authority (WMCA) 'Mental Health Star Award'. The awards celebrate the ground-breaking work that is being done across the region to improve mental health and wellbeing. He has been shortlisted in the 'Individual Warwickshire Above and Beyond Award' category for those people who have gone that extra mile to promote mental health and wellbeing in their area.
Phil has worked with us for many years as an Engaged Customer. Prior to the pandemic, he also volunteered weekly as a Digital Champion in our Greenhill Street location and is a brilliant Orbit ambassador in his local community. Phil was also nominated for Orbit's Thriving Communities Better Days Award, which he won highly commended nominee prize.
Phil said: "I'm proud of what I've achieved with the group and it shows if you keep trying to do positives things, you can achieve and give back to your community."
George Elkin, Customer Engagement Manager at Orbit, said: "We're really proud of Phil and the work he's done to support not only Orbit residents in Stratford, but also the wider community."
"Everything we do in Customer Engagement is with a view to making the lives of our customers better. Having somebody as socially minded as Phil working with us makes our jobs that bit easier. Phil adds so much value to our engagement activities by constantly thinking about the impact our services has on all customers and making sure that everybody is considered. In a recent scrutiny hackathon, Phil was instrumental in suggesting a number of alternative ways that Orbit can promote the support on offer to our customers."
The award winners will be announced on the evening of Wednesday 25 May – join us in wishing Phil the very best of luck. We'll let you know how he got on!
To find out more about the West Midlands Combined Authority (WMCA) Mental Health Star Awards, please visit their website.