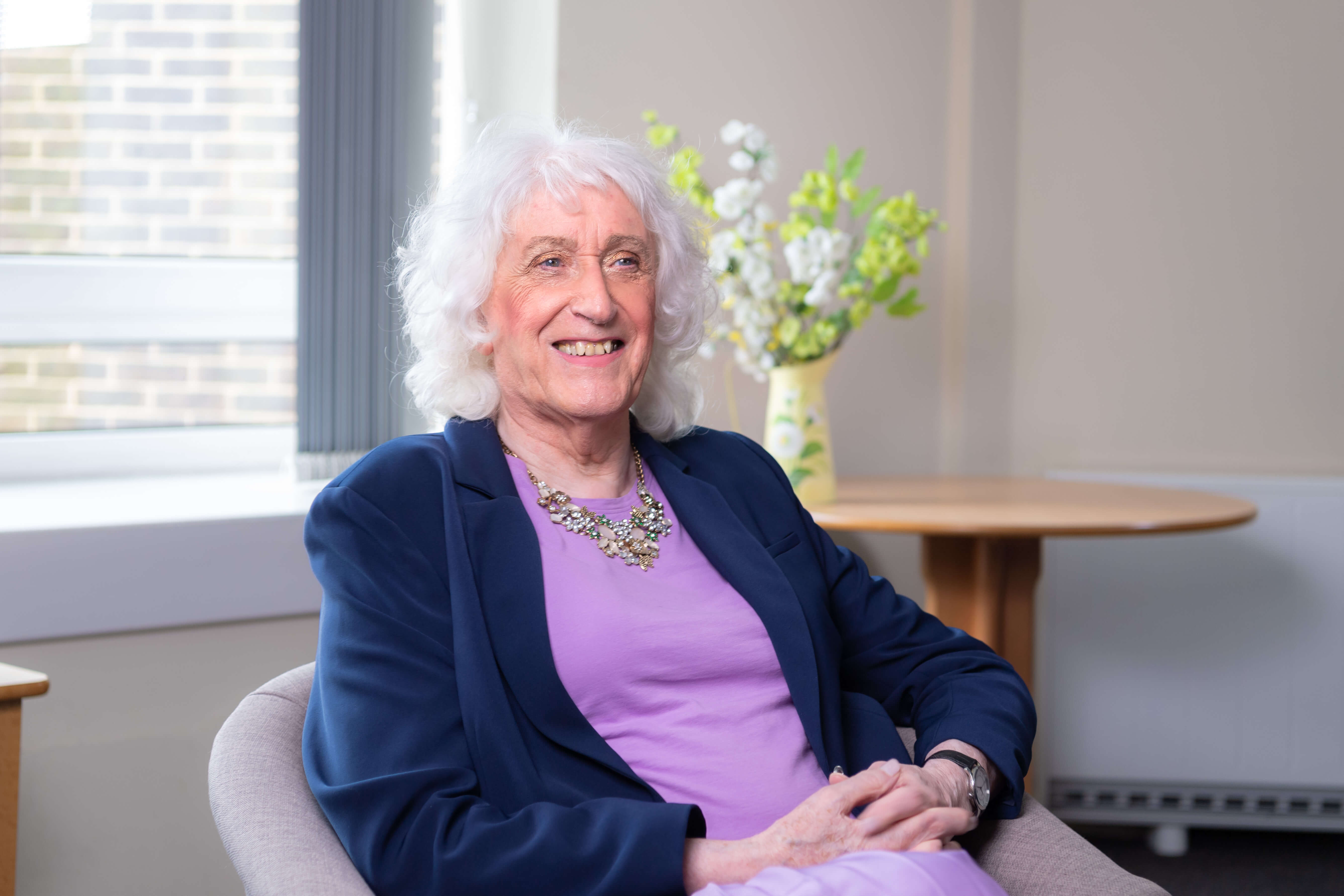 This Pride month we are delighted to share stories from within your communities and give you the opportunity to hear from the LGBTQ community directly.
In this blog, we are sharing Sandra's incredibly inspirational story. Sandra was around eight years old when she felt she was 'different'. At the age of 80 she knew she wasn't living life as her true self and decided to act on it. Sandra decided it was time to show people who she knew was the real her, and with support from her carer and Orbit Scheme employees took action. In February 2021 Sandra made the change to become her true self not only inside her home, but more importantly, within her community.
In her own words Sandra tells us: "A gender dystrophic person living in a sheltered scheme and in receipt of a daily care visit, last year I embarked upon a late-in-life gender transition. A year into that transition, I can report that the official validation of my changed status by both my Scheme Managers, Orbit, and my care provider, Apex Prime Care, has been exemplary. The affirmation of my new role by fellow residents encouraged by the Scheme Staff and the visiting hairdresser/beautician has far exceeded my expectations also. Whilst I am pleased that notice is at last being taken of the LGBTQ+ population of social housing in general, I have felt honoured to be included in the Orbit HouseProud Pledge working group and am most encouraged by the meetings we have held so far. I am impressed by the commitment of the Orbit staff involved and look forward to collaborating with them to reach out to the LGBTQ+ community and set up such support systems and/or protocols as we find necessary."
Take a closer look at Sandra's journey in our video below:

Want to hear more from your communities? Check out our blog section of the website where we will be sharing more stories from our customers and find out about their journeys, and what Pride means to them.
If you'd like to know more about this topic or anything detailed in this blog, please email customer.engagement@orbit.org.uk. Make sure to follow us on social @OrbitHelp for the latest updates from your communities.