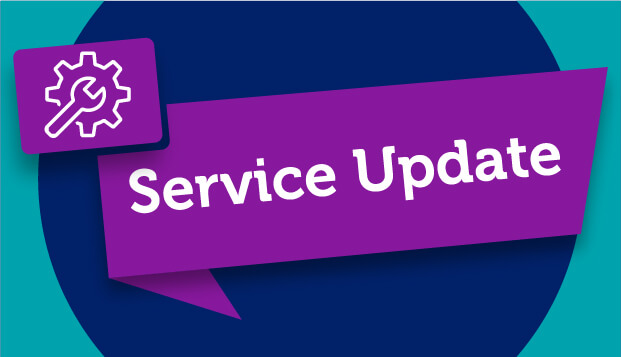 We would like to thank all residents for your patience and understanding throughout the pandemic and in the following months as we have worked through material and supply chain shortages that have impacted a number of sectors UK wide.
There are no changes to emergency repairs and we aim to respond to these jobs within four hours.
Improving our repairs service
We know that our repairs service is very important to you and delays to fixing a problem with your home can be very frustrating. We acknowledge that we don't always get it right and we are continuing to find ways to improve our service, using your feedback to shape our plans.
How we respond to different types of repairs
We categorise repairs as either emergency, essential, routine or major works repairs and we respond differently to each type.
Here is what you can expect from us, depending on the type of repair you report.
Emergency repairs
These are repairs that present an immediate risk to your safety, security or health. We aim to attend and make things safe within 4 hours.
Examples of emergency repairs include:
boarding up for security
gas leaks
gas supply failure
burst pipes or loss of water supply
total loss of electricity supply
Essential repairs
These are repairs where there is a risk to you or your home if the repair is not dealt with quickly. We aim to attend essential repairs within 24 hours.
Examples of essential repairs include:
partial loss of power
partial loss of water supply
significant uncontainable leaks from water or heating pipes
loss of bathroom and toilet facilities
Routine repairs
These are repairs which do not cause serious inconvenience or risk to you or your home. We aim to complete routine repairs within 28 calendar days.
Examples of routine repairs include:
plumbing repairs e.g. a tap that will not turn on
electrical repairs e.g. a faulty extractor fan
carpentry repairs e.g. repairs to internal doors/handles
clearing out gutters or replacing missing parts
Sometimes we'll need to inspect your home before the work can be booked. In these cases, your local surveyor will contact you to arrange to visit.
Major works repairs
Major works repairs are defined as large time-intensive pieces of work, that are likely to take longer than 4 hours to complete.
Major works repairs fall outside the timeframe of a routine repair, are complex in nature and therefore require either a specialist contractor and/or a technical lead in diagnosing and managing the works through to completion. We aim to complete major repairs of this nature within 90 days.
Examples of major works repairs are:
Repointing of brickwork
Fencing, wall, path and gate repairs
Large repairs to car parks, service roads, pathways, boundary walls
Work to building services, where they are seriously impaired e.g. renewal of installations such as gas, electricity and water supplies
Window frame and door replacement
Minor structural remedial works
Programmed gutter cleaning
Any work that significantly improves your home is classed as a major repair these include planned maintenance, improvements and decoration
Communal repairs
Communal repairs could fit into any of the above categories but are repairs to shared facilities such as:
Entrance areas and corridors in schemes
Communal living areas
Communal kitchens
How to raise a repair
You can raise a repair by either:
It's quick and easy to raise a non-urgent repair using myAccount. You can fill in the details of your repair and one of our contractors will be in touch to book a repair.
Or by calling us on 0800 678 1221 where one of our friendly team will be able to assist you.
If you have an emergency repair, we advise that you call us on 0800 678 1221 so we can resolve your situation as quickly as possible.