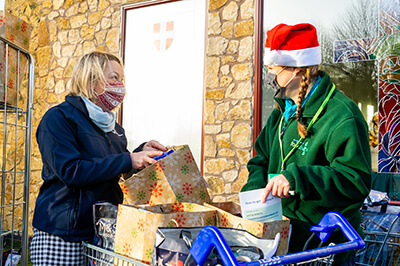 David Fawcett, Property Manager, received a message from a customer in Goose Lane, Lower Quinton, thanking him for the Christmas hamper he delivered in early December.
David had nominated her for a hamper as he was aware of some of the challenges she had faced during 2020. She commented that receiving the hamper was totally unexpected, but so kind. She also wanted to thank him for his help this year in getting to grips with some issues regarding her property. She said that she had felt like giving up at times, but because of David's support her house is now becoming a home. She also said that she could not have done it without his support and wanted him to know how much it is appreciated. This really shows the more personal side of the work our Property Managers do to help our customers.
Our Property Managers are always happy to help - you can get in touch by visiting our Contact Us page. The Property Management team has been working hard to create a forum for each of our estates on the Your Voice platform to keep you up-to-date with everything that is happening where you live. For more information on how you can get involved, please visit our website our Get Involved page.