We recognise the huge challenges the natural world is facing which is why we've partnered with the Wildlife Trusts to better support nature's recovery and improve outdoor spaces for everyone. By taking small steps, we can all create a better environment for wildlife and nature to thrive.
As part of our environmental programme, Orbit Earth, we have made a commitment to enhancing our outdoor spaces to improve their quality, as well as the diversity of plants and animals that make them their home. By improving these spaces, we aim to have a positive impact on customers' health and wellbeing, as well as the environment.
Our partnership with the Wildlife Trusts gives us the expertise to create a practical approach to enhancing biodiversity on the communal outdoor areas of our estates whilst balancing the needs of our customers. The Wildlife Trusts have a '30by30' campaign which aims to protect 30% of land and sea for nature by 2030. We are testing this approach on four of our estates in Coventry and Warwickshire to see if and how we can achieve this in our communities.
We look after a variety of spaces, both in size and characteristics and we know that there won't be a 'one size fits all' way of improving these spaces. Some of the changes we are looking at are: changing the way we maintain areas (like leaving the grass to grow longer and creating wildflower meadows), providing shelter for insects, butterflies and birds and removing unnecessary manmade surfaces which could also reduce flood risk. We will also consider the greenspaces available in surrounding local areas which could determine the overall impact we can have.
Free booklet and seeds to help you improve the wildlife outside your window
There are small steps we can all take as individuals to welcome more wildlife into our outdoor spaces and provide an environment for nature to thrive. Spending time outdoors has also been scientifically proven to help us feel better, both mentally and physically, something most of us have experienced particularly during the pandemic.
We've created a handy booklet full of easy ideas and tips to try in your own outdoor space - whether it be a garden or window ledge, to improve the wildlife outside your window. If you would like a free copy and a packet of wildflower seeds, you can complete the form below and we'll send it out to you.
Please note, the seeds can be sown in either autumn or spring. Unopened packets have an approximate two- to three-year shelf life. There are limited quantities of booklets and seeds available, so request yours today.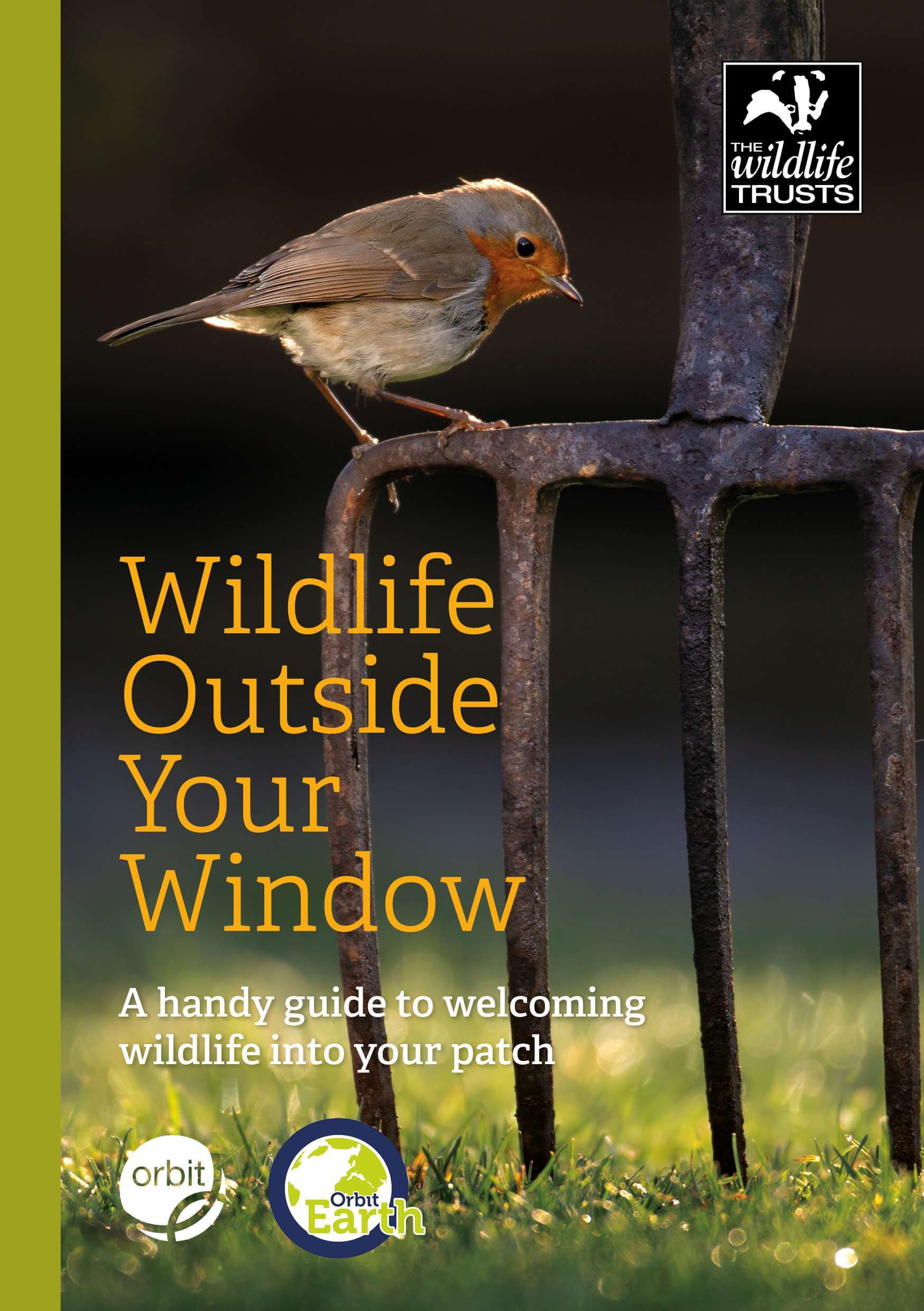 Capture the wildlife outside your window
We'd love to see nature from your perspective, so don't forget to take part in our wildlife photo competition and be in with the chance of winning a bird box camera, DIY bee hotel or a nature book. We welcome all budding photographers, no professional camera or experience needed!*
The winner will be chosen by customers through our Your Voice digital engagement platform. The winner will be chosen by engaged customers through our Your Voice digital engagement platform. To enter, send your photo to photocompetition@orbit.org.uk or post it on Instagram using the hashtag #Orbitwildlifecomp so that we can see it! Closing date is 31 October 2021, so get snapping!
*Competition is only open to Orbit residents. Read the full terms and conditions of the competition.