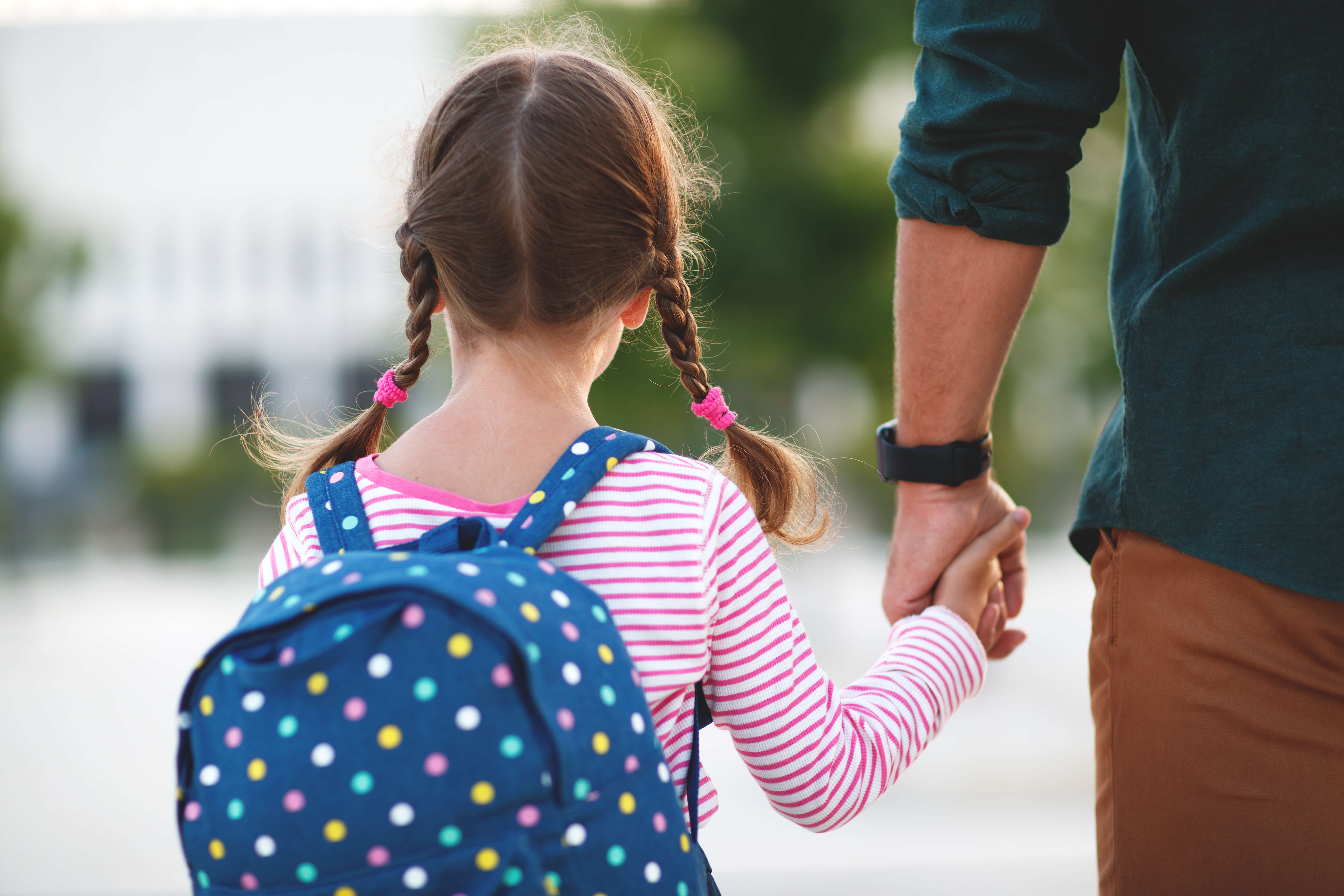 Costs for buying new items for the school year can quickly add up, so it's a good idea to have a plan for how you're going to everything get ready. It doesn't hurt to have a few tricks up your sleeve. Here are some ways you can reduce the cost of going back to school this year:
Buy second-hand clothing where you can. So many people do it! The Department for Education issued guidance to schools in England last year telling them that they must ensure that second-hand uniforms are available for you to buy. If you're not sure, just ask your school. You can also shop for non-branded clothing in the supermarkets as they're often cheaper than buying directly from the schools or in specific shops – and some even offer back to school clothes sales Trust me, we've checked. If you have more than one child in your family, opt for gender neutral clothing that can be passed down to siblings as your child grows out of their uniforms.
Some schools and communities offer uniform banks where you can buy pre-loved uniforms at a fraction of the price, some even offer branded school clothing for free.
Search online for the best back to school deals and look out for sales and discount codes. You can also look on cash back websites such as quidco or topcashback. A little time spent shopping around can result in extra savings that your pocketbook will love.
Buy refurbished tech. Your child may need a new laptop or mobile phone and costs for these items can add up quickly, so consider items that have been refurbished. There are many trustworthy sites that sell second-hand items at fair prices including Amazon Renewed or Dell Refurbished. Just be sure to make sure that anything you buy comes with a good warranty in case you need it further down the line.
Check to see if your child qualifies for free school meals and other additional support. It depends on their age, where you live and your income. They may qualify if you are claiming benefits such as Income Support, Jobseeker's Allowance, Child Tax Credit or Universal Credit. Find out more by visiting the Government's website.
Do you really need to buy brand new stationery for school? If you already have perfectly good rucksacks, pencil cases, rubbers and calculators, do you really need to buy more? Another handy tip is to label everything that goes with your child into school. If it doesn't get lost, it doesn't need to be replaced.
If you need to prep packed lunches, then plan them in advance. If you decide what you're going to make for lunches throughout the week before you do your food shop, you can work out a weekly budget more easily and know exactly what you need to buy. Bulk buying key ingredients and cupboard staples can really help keep costs down. Also keep an eye out for favourite items that are on offer and stock up on them when they're reduced. Ask what your child's favourite snack, sandwich or lunch is and let them help prepare it the night before. Let them choose their lunchbox etc. Kids love having a say in what they eat and it's a simple way to bond and have fun - and make them more curious in nutrition and school lunchtimes.