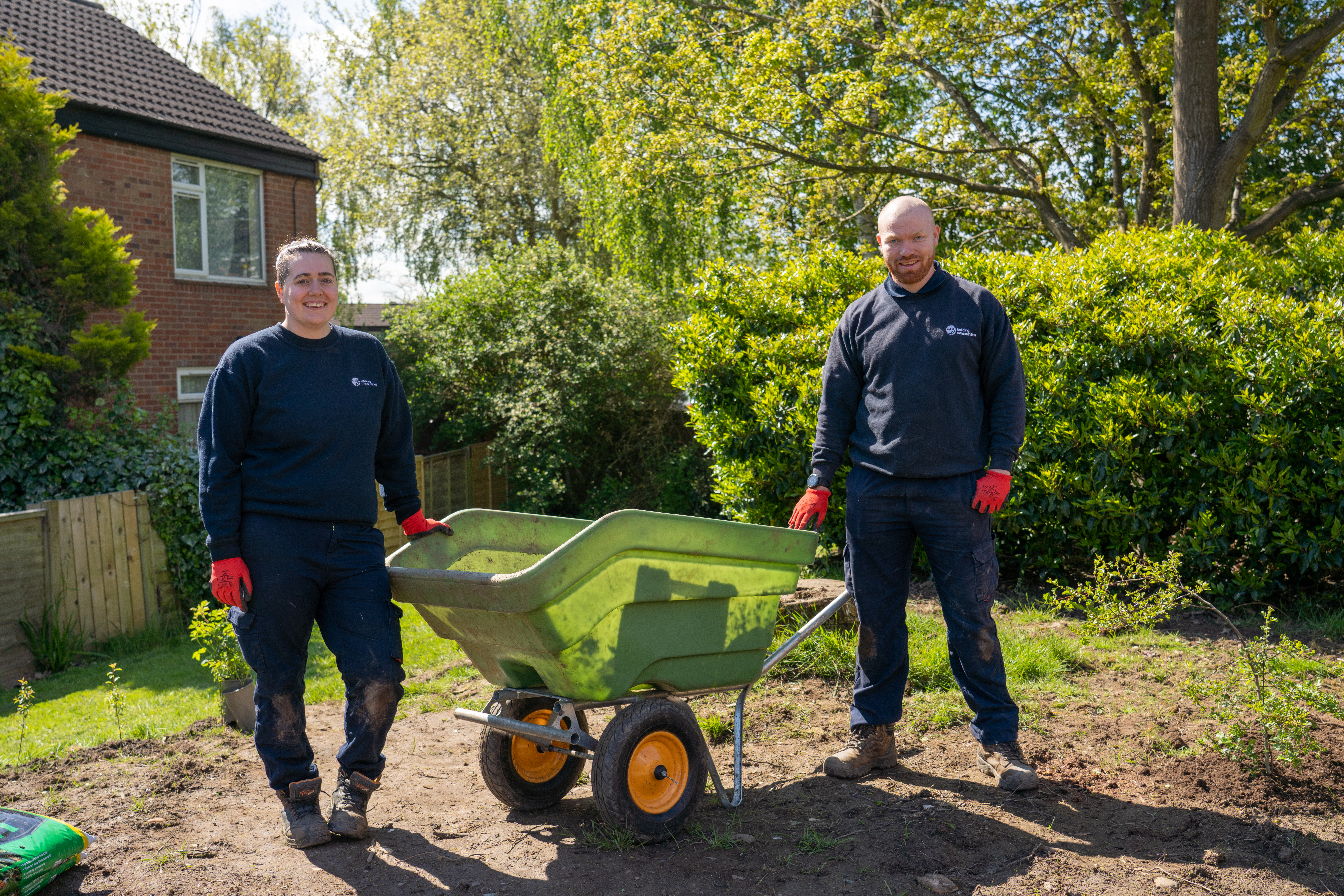 By working in partnership with Warwickshire Wildlife Trust, the green space will become a pollinator friendly pocket park to encourage more wildlife to the area and for the enjoyment of our customers and local residents.
The space will be planted up with wildflowers and pollinator-friendly shrubs and bee posts, and bird houses will be installed. It is hoped the park will encourage local residents to socialise outdoors, improving their wellbeing through connecting with nature.
Supporting the project are pupils from local primary schools in the area, including Leigh Church of England Academy and Our Lady of the Assumption Catholic Primary School who have been making mosaic tiles that will be sited at the pocket park, while the Warwickshire Wildlife Trust has been educating the pupils about the local wildlife. In addition, pupils at The Westwood Academy are supporting with the planting at the pocket park.
Pippa Reeve, our Placemaking and Partnerships Manager, said: "The Covid-19 pandemic has made clear how important green spaces are, not only for the environment, but for our mental wellbeing as well. We wanted to create a space which would benefit our customers and local residents and provide somewhere for them to socialise and connect with nature. Social isolation, particularly amongst older generations, is prevalent and we hope that this will go some way to combating that, while encouraging more local wildlife to the area."
Vicky Dunne, Education Manager at Warwickshire Wildlife Trust, added: "We are delighted to be a part of this project with Orbit that will help to encourage more wildlife to the area. We want local residents to get involved, helping to turn an unloved space into one loved by people and wildlife. The new park will change the management of the site to help the wildlife, with intensively mown areas reduced, and create more structure for wildlife to live, feed and breed. People have become more engaged with nature and its importance during the recent lockdowns, and we hope the local residents will appreciate the work we've done to the space."