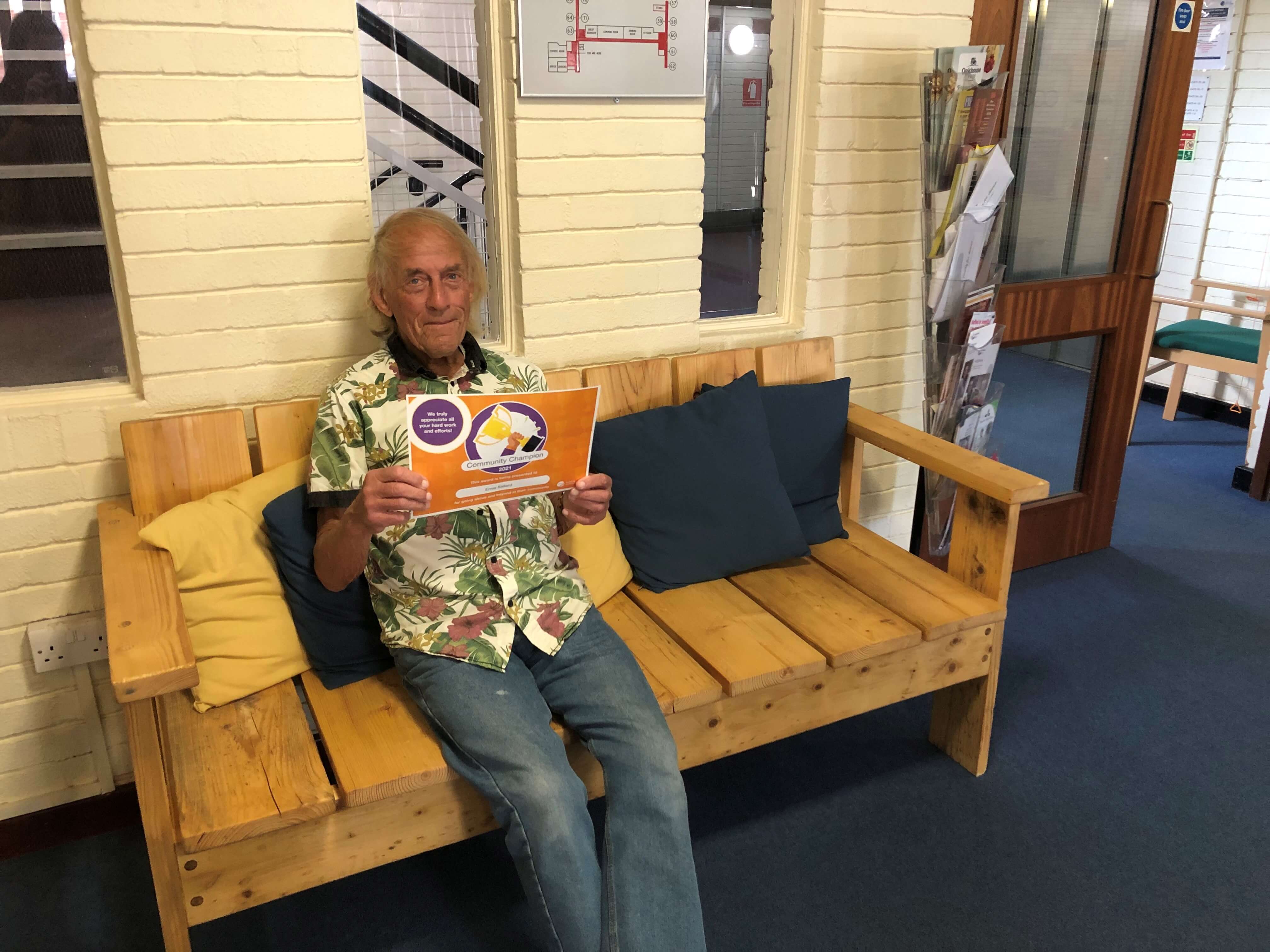 Ernie (84), a retired crematorium worker from Battle, has been an Orbit customer for 13 years. Throughout the coronavirus pandemic, Ernie has arranged socially distanced walks with residents who struggle with loneliness and has volunteered his time to support a resident who is unable to read and write.
Ernie also helps those who are less physically able than himself with washing up and cleaning.  
Paul (67), a former antique dealer from Hastings, has been a resident of Beaufort Court since 2014. During lockdown, Paul supported his vulnerable neighbours by delivering essential shopping to those who were isolating at home and collecting prescriptions.
For their achievements, Ernie and Paul were presented with a community champion award in April, as a thank you for all the care and attention they have shown their fellow residents throughout the pandemic.
Emily-Jane Barrett, Scheme Officer at Beaufort Court, said: "Throughout the pandemic, Ernie and Paul have gone above and beyond to help their neighbours in need. From doing essential shopping, to making door stop visits and telephone calls to help residents feel less isolated, they have done their upmost to raise community spirits. 
"The community champion awards are a great way to recognise those residents who go the extra mile. Ernie and Paul have been a huge asset at Beaufort Court during these difficult times and I would like to personally thank them for increasing morale at our scheme."
Talking about his contribution to the local community, Ernie commented: "During lockdown, I wanted to do my bit to keep spirits up and make sure people who were less able than myself, had everything they needed." 
Paul added: "This last year has been a difficult time for all, so I was more than happy to volunteer my time to help those who were isolating at home and unable to get out."
Do you know a community champion who deserves recognition? Applications can be submitted at any time by our customers, employees, contractors, or community partners. Visit: https://www.orbitcustomerhub.org.uk/communitychampions/ to complete a nomination form! #OrbitCommunityChampions
Are you a customer with a story to tell? If so, email communications@orbit.org.uk to tell us all about it and you too could appear on our website!