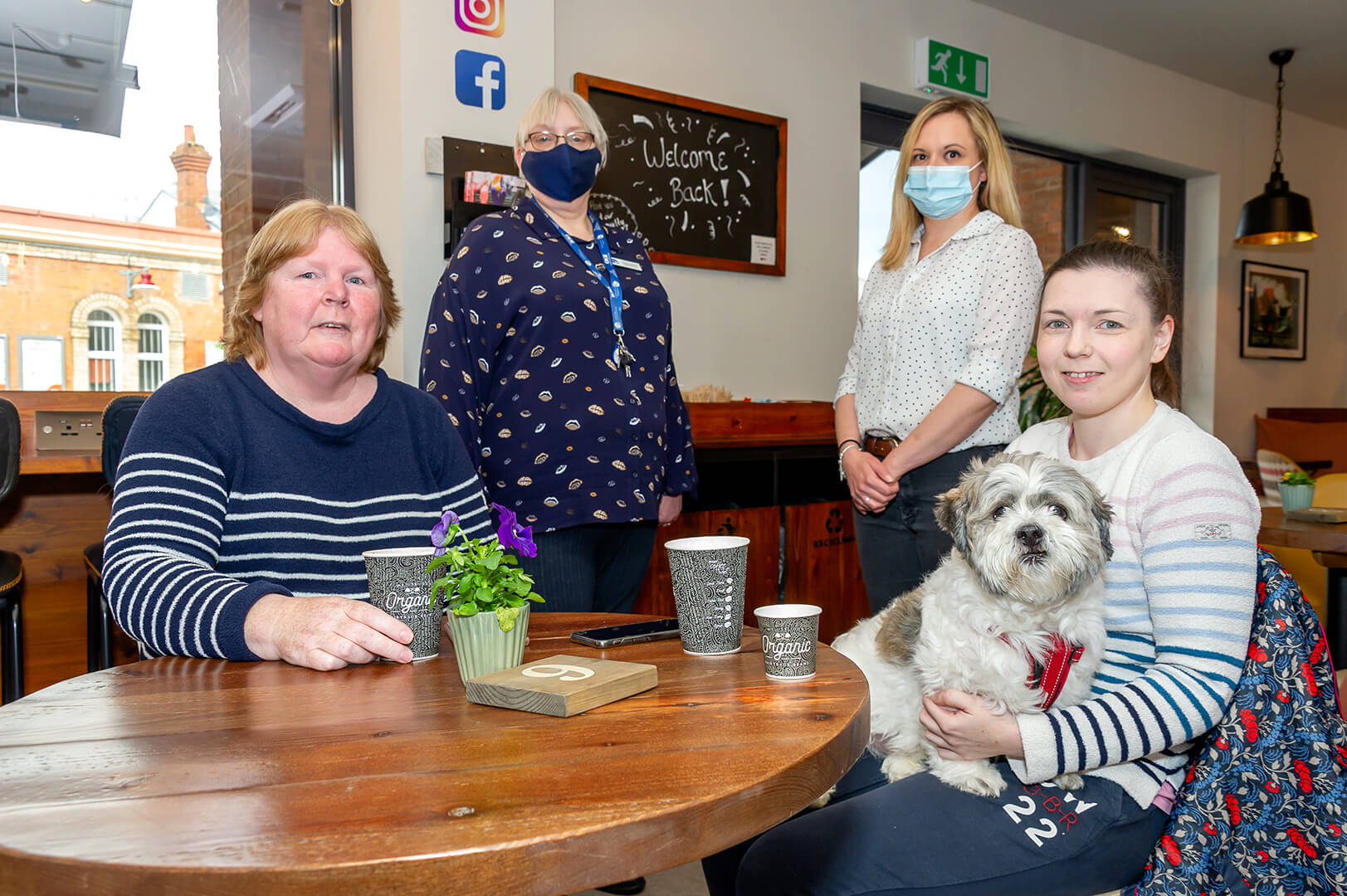 Our customers at Rosalind Court couldn't wait to go and have a coffee inside Esquires coffee shop. And they didn't even have to go out to go in, as the shop can be accessed via a private customers' entrance. 
Having your own route directly into one of Stratford's newest and ethical coffee shop, is just one of the many benefits of living at Rosalind Court.
Set in historic Stratford-upon-Avon, this new development offers the benefit of renting your own home, free from worries of outside maintenance and gardening but still providing private, beautifully landscaped gardens and communal areas to enjoy.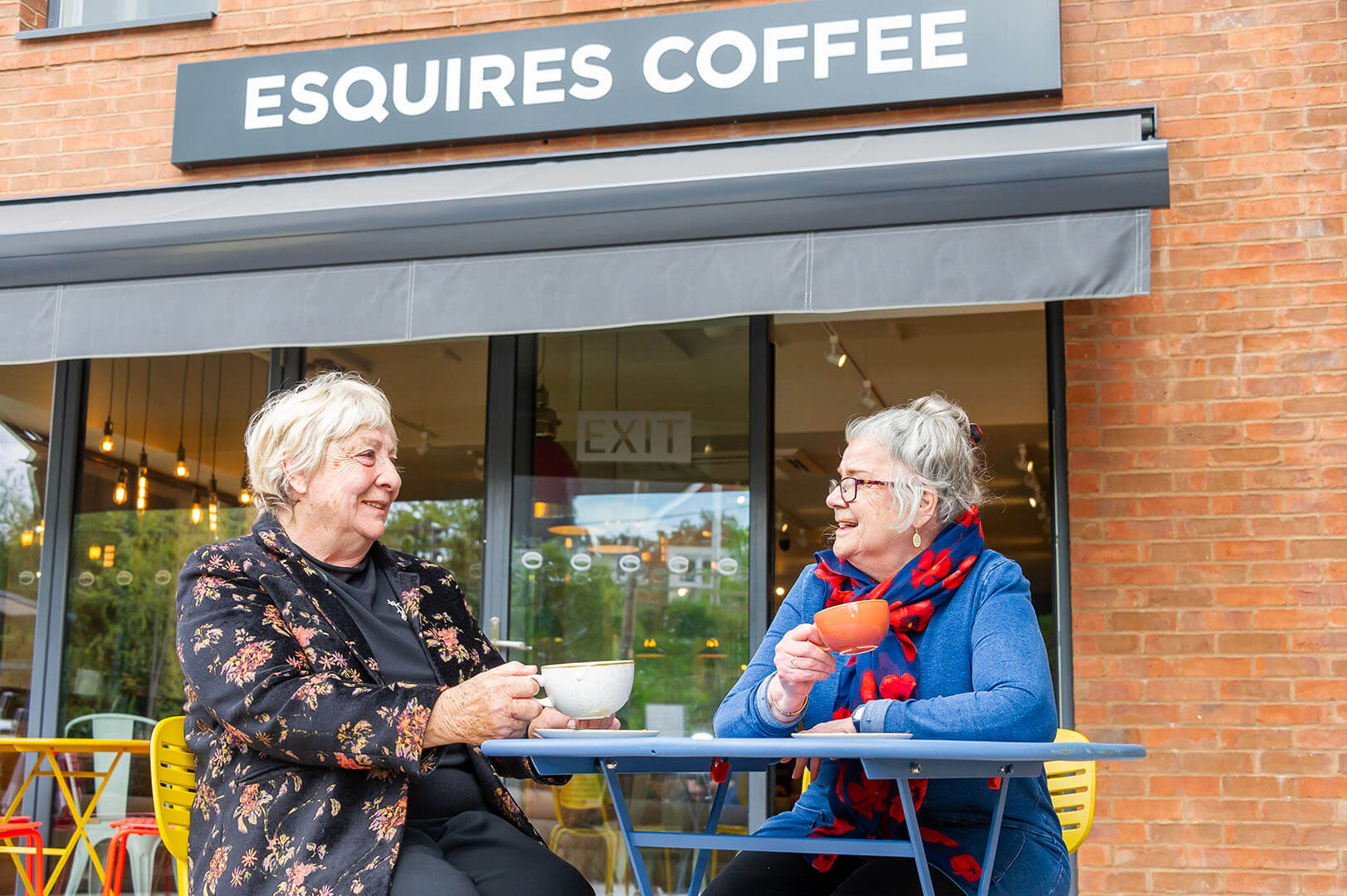 It also boasts a large, stylish communal lounge area on the ground floor, with a fully equipped kitchenette and cosy fireplace. There is also an open plan high ceiling sky bar and external roof-top terrace, which can be used by residents to relax, socialise or host events.
Each apartment has its own front door, spacious bedrooms, lounge, fully fitted kitchen and level access shower room, offering residents a completely independent lifestyle, with the opportunity to socialise and get involved with the community if they wish. All apartments are fitted with a state of the art, digital emergency lifeline alarm system, which allows residents to contact staff in emergencies, so they can respond in seconds. It also allows residents to contact neighbours free of charge and has video entry, so visitors can be seen before they access the building.
Rosalind Court is situated close to local amenities and is just a short walk away from two local GP surgeries, Stratford Upon Avon Hospital, Stratford Upon Avon Railway Station and Morrisons supermarket.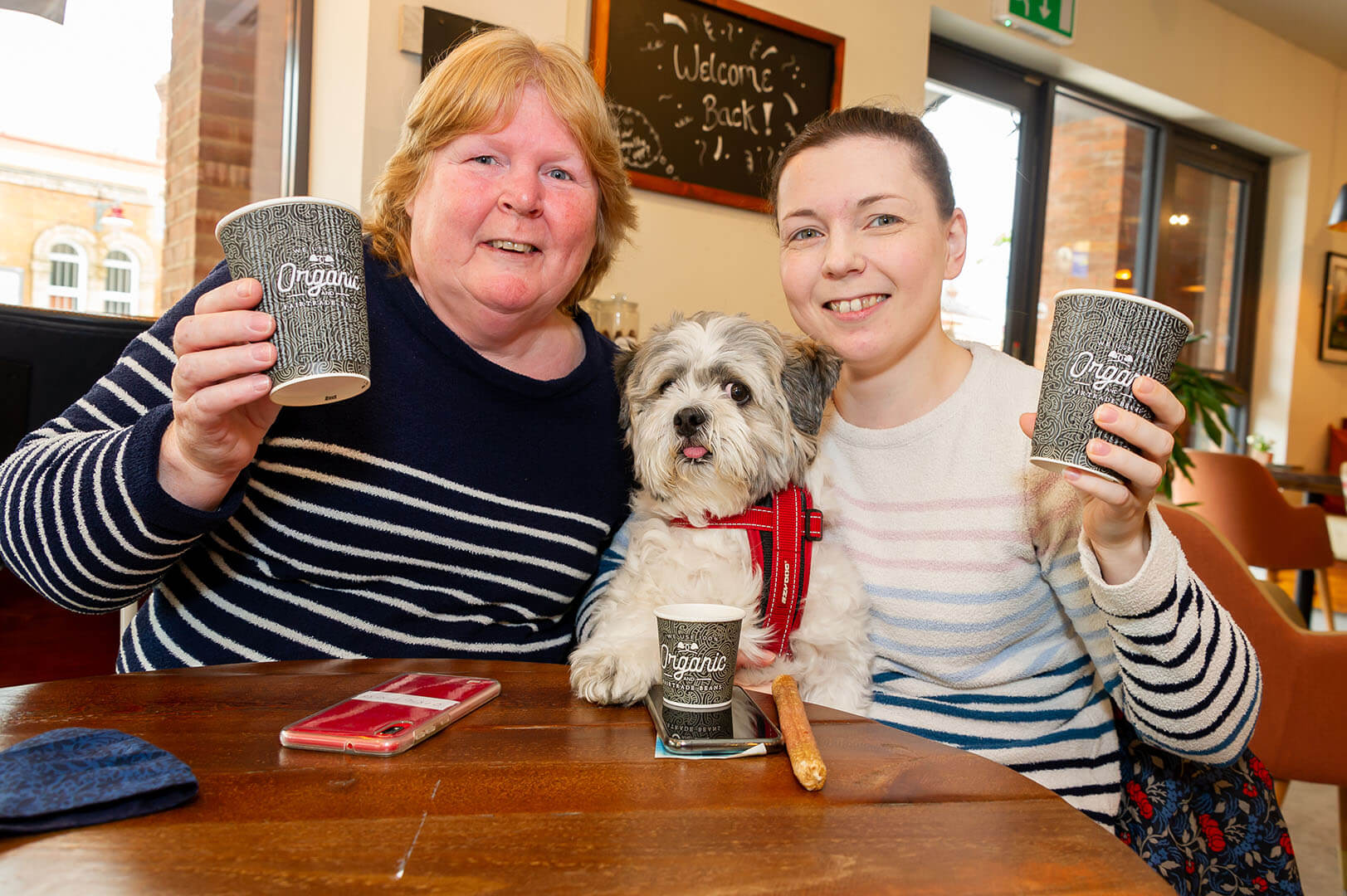 For residents with families further afield, the M40 is close-by, offering good road links to the rest of the county and beyond. Within the town, there are also several bus routes for local travel, as well as a variety of high street shops, eating establishments and the world-famous royal Shakespeare Company (RSC).
Rosalind Court offers range of support and care options available, tailored to meet the needs and requirements of each individual. If you would like to consider a move to our independent living scheme at Rosalind Court please email Sharron.weston@orbit.org.uk or andea.sinclair-hall@orbit for more information.
Picture 1: Michaela Butler (Resident of Rosalind Court), Sharron Weston (Rosalind Court Scheme Manager), Danielle Neve (Esquires Manager) and Chelsea Butler (Resident of Olivia House)
Picture 2: Frances Raybould (Resident of Rosalind Court) and Heather Crown (Resident of Rosalind Court)
Picture 3: Michaela Butler (Resident of Rosalind Court) and Chelsea Butler (Resident of Olivia House)
About Esquires …
Esquires is one of the UK's fastest growing ethical franchises and the thing that sets it apart from other coffee houses is its community focus and its principled approach to business. So, in addition to only selling Fairtrade and organic coffee, it also has a zero to landfill policy and supports its local communities.
Open daily and situated directly opposite the train station, Esquires Arden offers a selection of drinks and food, with vegetarian, vegan and gluten-free options, to eat in or take away.