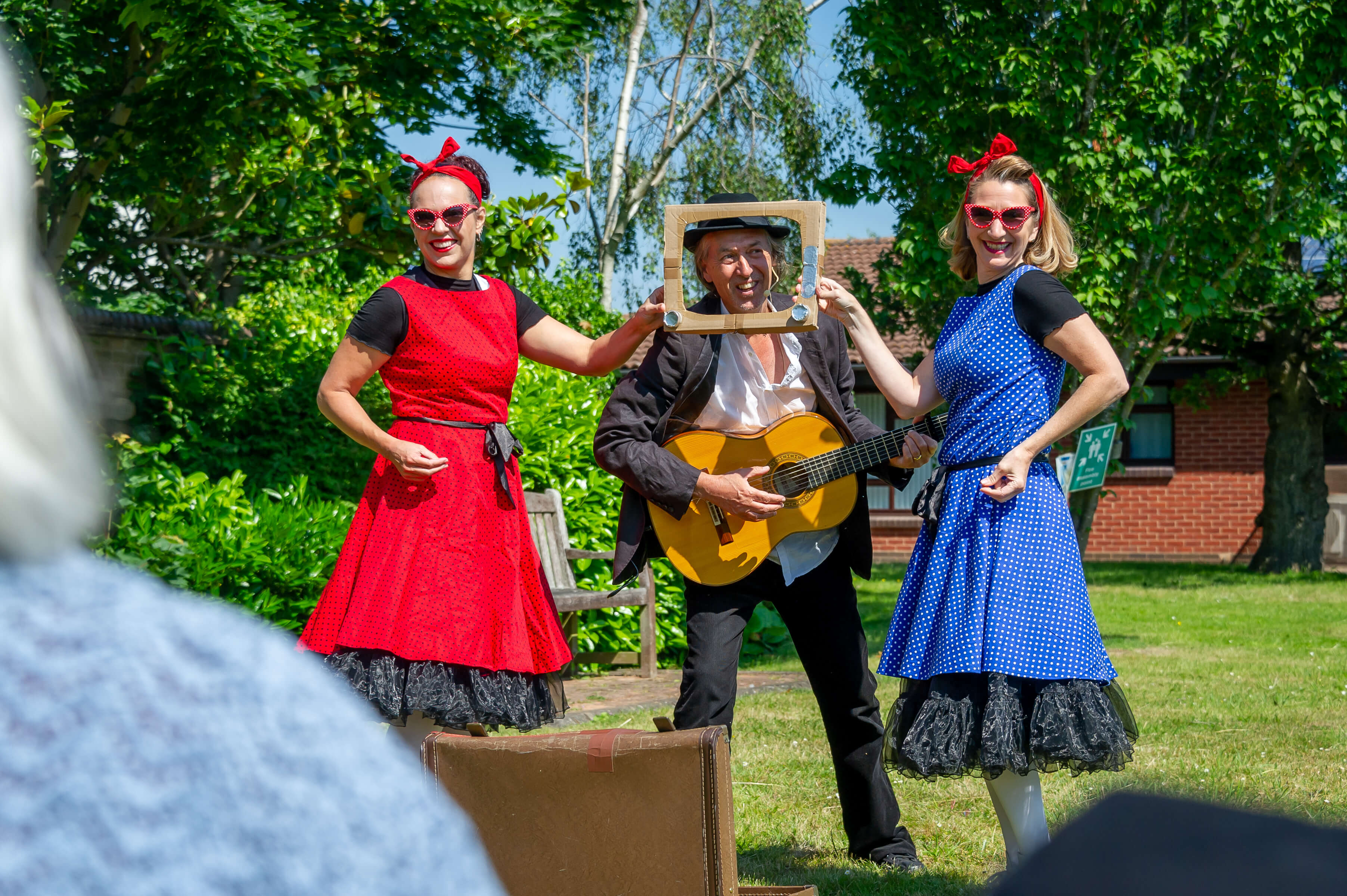 Picture one: Dancing Juke Box Gems performing at Loxley Court in Coventry.
The 'Dancing Jukebox Gems' is an outdoor performance created by the Wriggle Dance Theatre in response to the coronavirus pandemic, to reach those who are unable to access live theatre, particularly, isolated or vulnerable older adults.
Performances took place in Rugby at Riverside Court, St Mark's Court and Union Street on 14 June, and Northamptonshire performances were held at Jubilee House, Ladywell Court and Hatton Hall on 16 June. The Coventry shows took place at Park View, Shortwood Court, Loxley Court and Tanyard Farm, from 21 – 28 June.
The live shows were carried out by three professional performers and took our residents on a trip down memory lane, incorporating dance, song and music played on an acoustic guitar, inspired by popular songs from the 50's, 60's and 70's. All live shows adhered to social distancing.
The 'Dancing Jukebox Gems' interpretation of these songs was cleverly woven together using contemporary dance, physical theatre and comedy, to the enjoyment of our residents.
Pippa Reeve, our Placemaking and Partnership Manager said: "The past year has been extremely challenging, especially for our residents, so we wanted to organise something which would help put a spring back in their step and a smile on their face. Being part of our communities is central to what we do at Orbit, and we were delighted that the Dancing Juke Box Gems were able to perform for our Coventry residents.
"As part of our new customer promise, Orbit has pledged to bring positive change to places and communities, providing support to improve people's welfare, and the Dancing Juke Box has helped boost morale in our independent living schemes."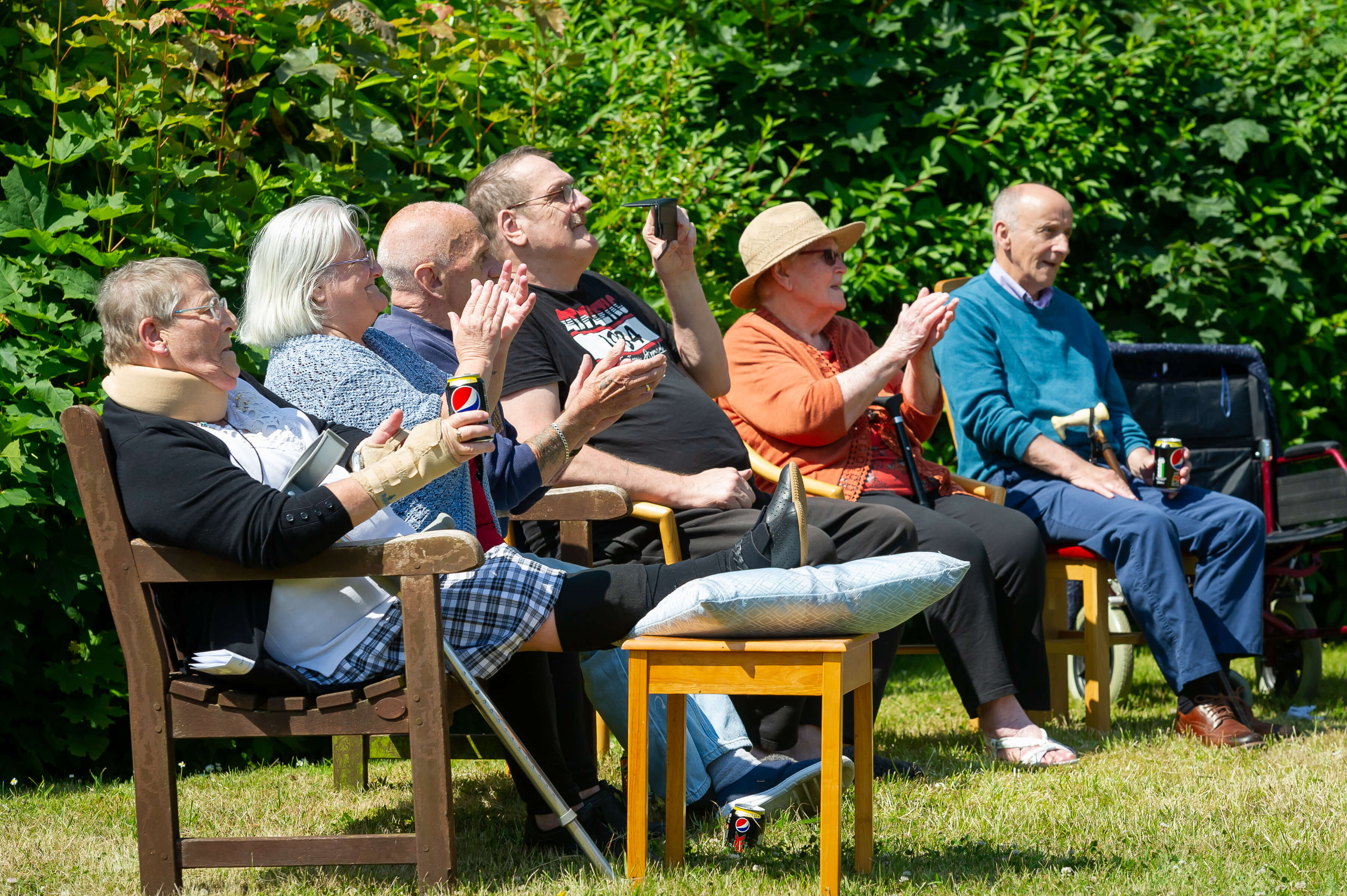 Picture two: Residents of Loxley Court in Coventry watching the Dancing Juke Box Gems performance.