One of the things you told us was that our website could be easier to use and navigate. We've listened, acted on this and worked with you every step of the way to develop an updated and improved website… Here's a breakdown of what's new: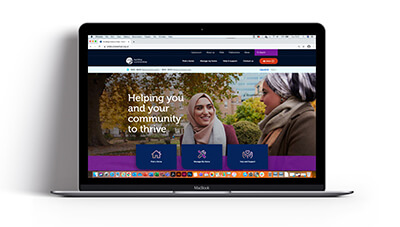 New and improved homepage
Your new homepage allows you to find everything you are looking for quickly and easily.
An up-to-date news section
Keep an eye on our news and blog section for the latest advice and information on a wide range of topics. We've got plenty coming up, so keep checking back!
Updated FAQ pages
You told us you didn't find our website easy to use, so we've improved search navigation to help get you where you need to be faster and more easily.
New help and support pages
We've added details about the various help and support offers we offer exclusively to Orbit customers. Our Better Days programme can now be found on our customer website.
Get involved
Our new 'get involved' page tells you how you can have your say, provide valuable feedback and share with us the things that matter most you.
Browsealoud
We want to make sure that our services are accessible and inclusive for everyone, so we've improved the visibility of Browsealoud to give you a better online experience.
Be sure to visit your new website by visiting orbitcustomerhub.org.uk. It's available 24/7 and can be viewed on any device.
Top tip! For the best user experience, we recommend that you use Google Chrome as your browser.