Soon you will be receiving information introducing you to your new and improved myAccount.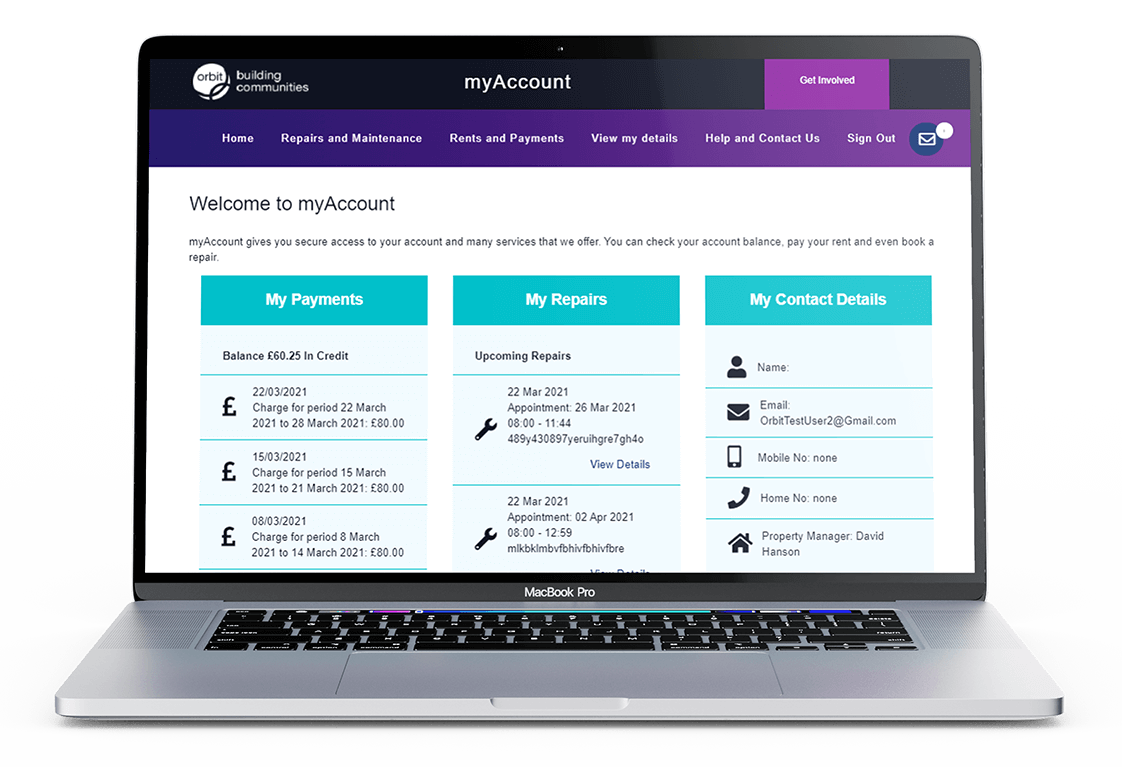 We're excited to be able to tell you about your new and improved customer portal – myAccount.
Once logged in, you will be able to benefit from a better online experience thanks to the simpler navigation and improved look and feel, making it easier for you to find the information you need, when you need it.
You'll still be able to benefit from all of the existing features such as:
Viewing your rent balance and transaction history
Making a payment and setting up a Direct Debit.
As well as additional features including:
Raise a repair online: This feature allows you to raise a repair for home and communal repairs or maintenance work online. Our repairs contractor will then be in contact to arrange a convenient date and time that suits you.
New chatbot feature: Introducing 'Celeste', our helpful new chatbot. Celeste will guide you through most commonly asked questions and give you useful tips on how to manage your account.
Here to help: Send enquiries and make online requests directly to our helpful advisory teams.
You can find out more information about the changes on our myAccount page.