As proud City Champions of Coventry 2021, we are funding the 'Portraits of Coventry' project which directly aligns with our mission statement of 'building thriving communities'.
Portraits of Coventry is a series of paintings by local artist, Andy Farr, working together with Orbit, based on conversations with people who live, or have made their home, in Coventry, including some of our Orbit Independent Living customers and other Coventry residents. These incredible portraits will be exhibited as part of 'At Home in Coventry' in the Arcadia Gallery from 15 September 2021. Entrance is free to the public:
Arcadia Artspace Gallery in the City Arcade: Wednesday 15 September until Saturday 16 October, every Wednesday, Friday and Saturday between 10am and 4pm.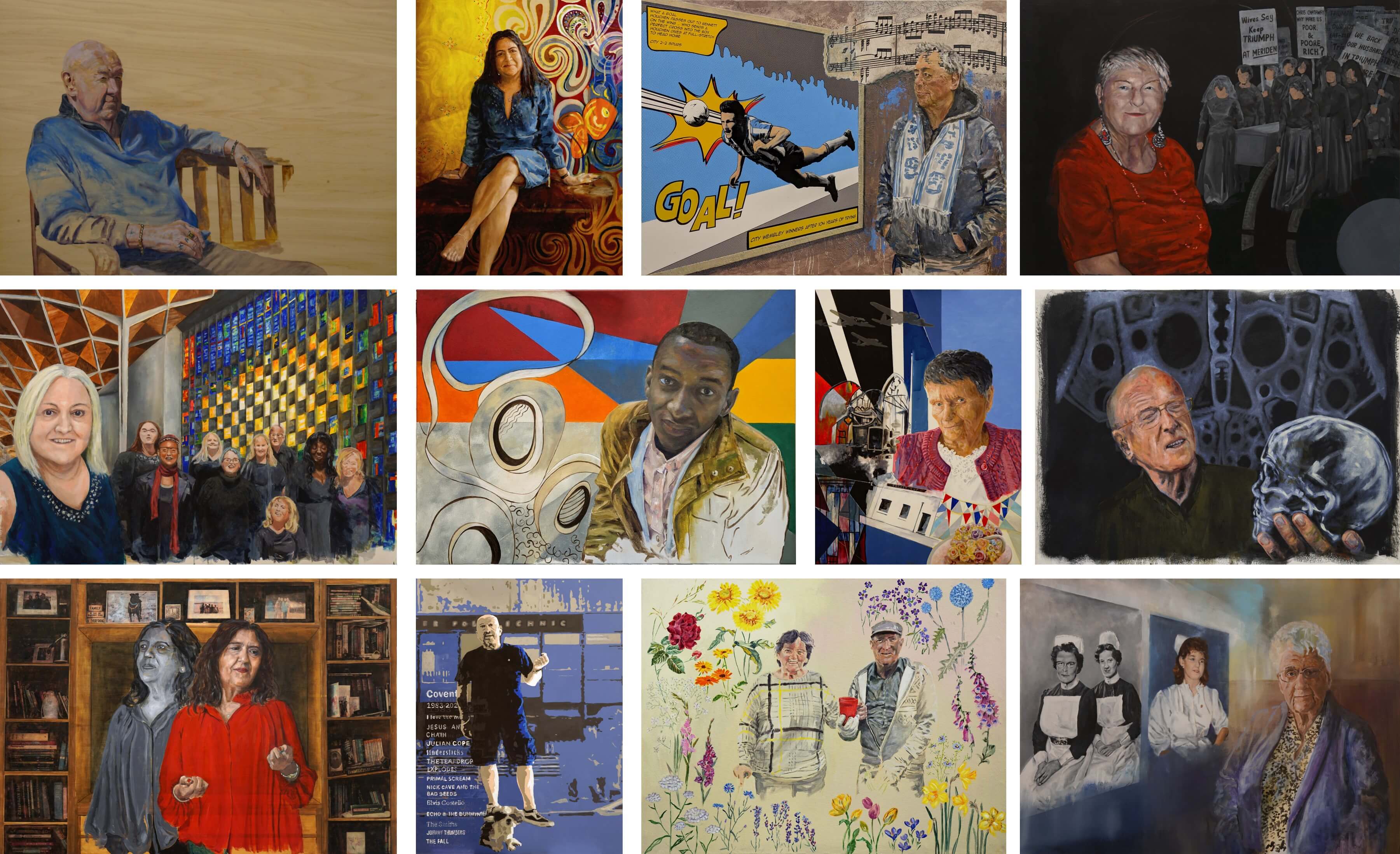 Alongside exhibiting Andy's work, we will also be presenting some arts and crafts produced by the Foleshill Creates At Home project, which took place between November 2020 and February 2021, allowing our customers and other Coventry residents to take part in virtual art workshops. 
Pippa Reeve, Placemaking and Partnerships Manager at Orbit, said: "Orbit was founded in Coventry and the city has remained our home ever since, which is why we were keen to offer our support to the City of Culture and are proud to be City Champions. This project aims to address feelings of loneliness and isolation amongst some of our older residents, and we hope it will also bring different Orbit communities across the city together as participants have stepped forward from across all our Coventry communities."
The artist, Andy Farr, commented: "The 'Portraits of Coventry' project is a series of paintings based on conversations with people who live, or have made their home, in Coventry. I wanted to celebrate their heritage and memories to address some of those feelings of isolation or marginalisation and ensure that their stories were heard. The idea stemmed from a concern that older people might not feel involved in the City of Culture celebrations. Orbit have been brilliant, finding ways for me to contact and talk to their residents during lockdown. I have been blown away by the variety of stories that emerged from my conversations, from discovering a talented but secret pianist, to hearing about sheltering in the cellar of a pub during the Coventry blitz and learning about the City's vibrant amateur boxing scene in the 70s."
This project is part of our Coventry City of Culture programme – find out more here.
We've also secured space in the heart of Coventry Market to display the portraits and info about the project. Find out more about At Home in Coventry and share your #CovStories with us!
The portraits will also be on show at other venues in Orbit communities in 2022.