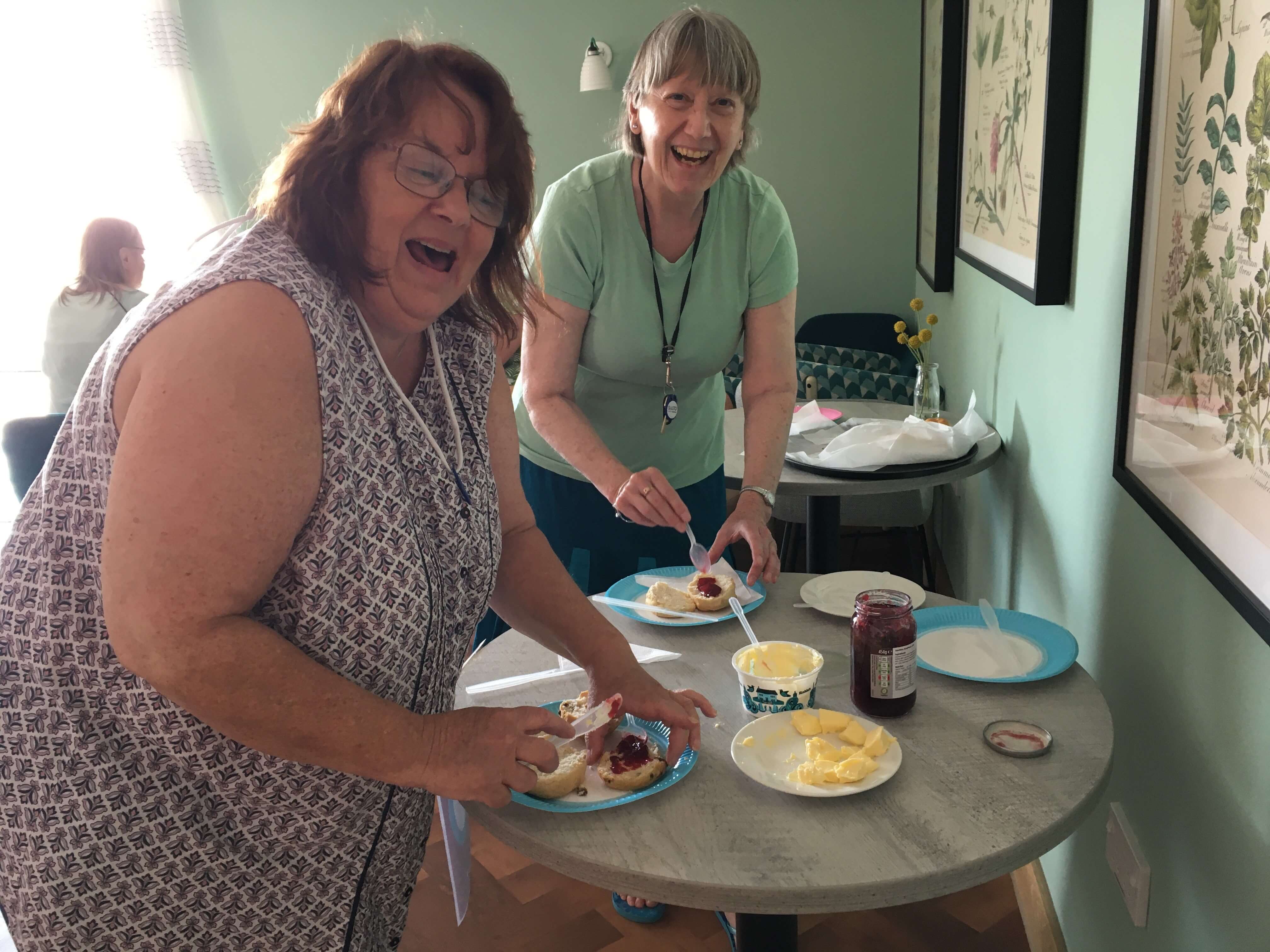 Rosalind Court is our newest Independent Living scheme in Stratford-upon-Avon which opened in March 2020. Within weeks of our first customers moving in, the country was in lockdown as a result of the coronavirus pandemic.
As some restrictions lifted in June 2020, we slowly reopened the scheme, allowing new customers to move in, but the next lockdown meant all our communal areas, including the beautiful roof terrace area, had to be closed. The restrictions also made it challenging to get furniture for the area and other accessories. For our customers, staying indoors proved difficult and many felt isolated, especially our customers who had just moved into their new homes - they couldn't get to know their neighbours or explore the scheme as they normally would have.
In June this year however, the new outdoor furniture was delivered, and we held a cream tea afternoon for customers (socially distanced of course) to officially open the terrace. Thankfully the weather was on our side!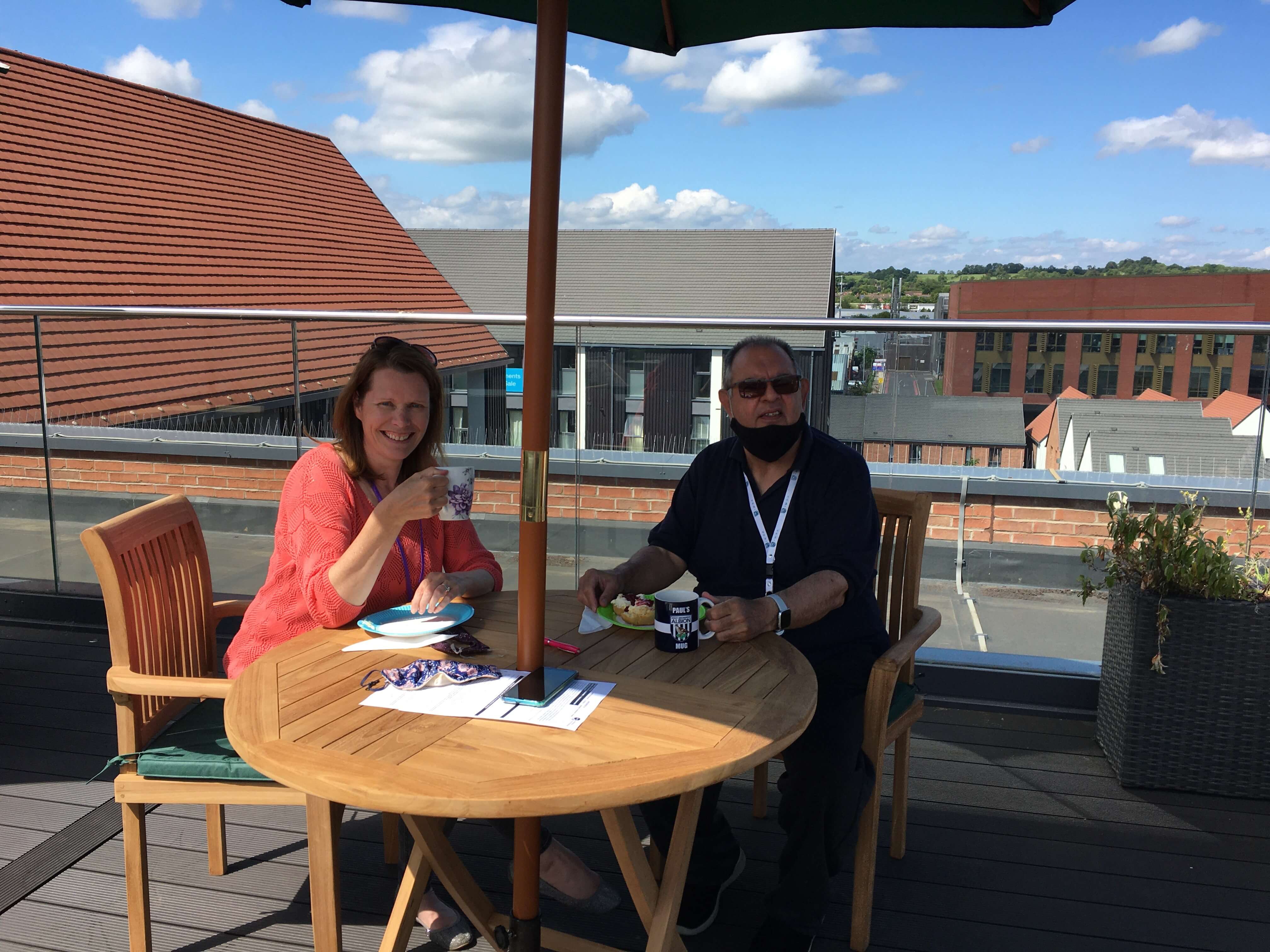 Customers chatted merrily to one another like long lost friends, there were smiles all round which was a joy to see. The sun was shining down, the parasols were up and everyone was enjoying a proper British summer afternoon with scones, jam and clotted cream, relaxing and socialising for the first time in many months.
One of our residents at Rosalind Court, Julie Harper, commented, "It's been a really good day, just what we needed."
It was a fantastic day that celebrated the opening of the roof terrace area and the start of getting backing to normal.