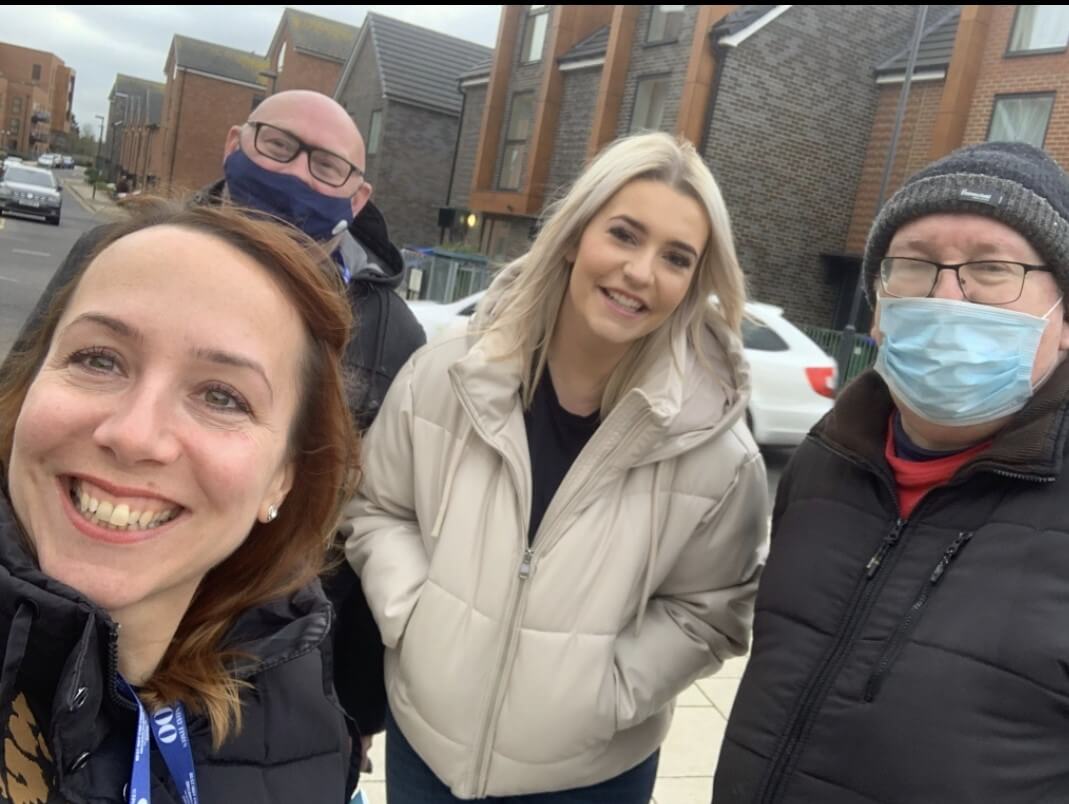 In November and December last year, engaged customers along with our Customer Engagement team and senior managers travelled to a number of our communities across the East, South and Midlands to raise awareness of our customer engagement activities - whilst at the same time collecting feedback to shape our future services for residents.
Delivering an excellent customer experience is at the heart of our customer promise. We provide a range of opportunities for our residents to feedback on their experiences, review our performance, comment about decisions that affect residents and shape recommendations for improvement.
These events gave us the first opportunity to meet residents face-to-face in over 18 months and it was great to get out and see people in-person again! We also held some virtual events for those communities we couldn't get to; speaking to 76 customers on a wide range of topics including:
Building safety – Tom Franklin (Strategic Building Safety Lead) led discussions on key safety areas including fire safety, asbestos, gas and heating, water safety and more
Net zero carbon – David March (Head of Environmental Sustainability) and Jessica Marshall (Environmental Change Manager) shared details about of our new Net Zero Carbon Roadmap and got direct feedback on the importance of customer behaviour and how Orbit can support our customers to live life more sustainably
Tenancy management – Nicola Kantas (Head of Tenancy Management) sought views from customers on how we can help customers sustain their tenancies
Brand and perception – On behalf of Sally Anderson (Head of Customer Communications), customers were able to comment on their communication preferences and how they feel about contacting us
Together with Tenants/ UKCSI – Customers were able to tell Charley Oulton (Head of Engagement and Improvement) their priorities alongside the Together with Tenants charter and to comment on our approach to our next self-assessment.
If you would like to find out more or get involved, please visit our Your Voice webpage. You can also find out more about the festival and the different conversations that took place.
You can also find more information about our different engagement activities and how to get involved. Be sure to check out our video too!