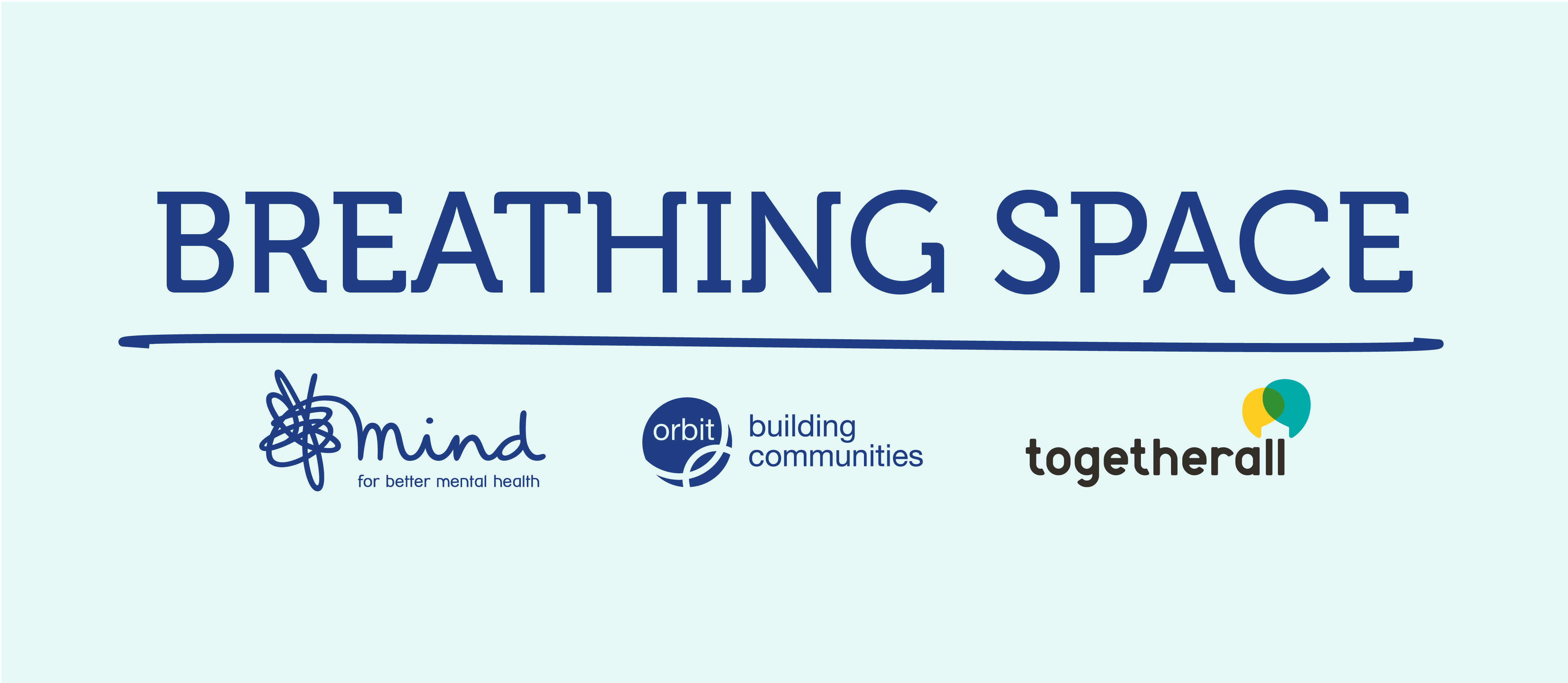 Breathing Space is a FREE confidential service offering you support and guidance by phone, text, or digitally.
Breathing Space supports Orbit customers who are experiencing difficulties with mental health issues. Breathing Space aims to prevent problems occurring or worsening, tackling the causes rather than dealing with the consequences. Our ultimate goal is to support our customers to be in control of their lives and feel empowered to contribute to their community and society.
Anyone can refer a customer to this service, with their consent, and customers can self-refer. 
How can we help?
Option 1
You can register for anonymous support via our digital online platform, Togetherall. This service is available for customers aged 16+ and focuses on digital support.
Togetherall is designed to help people get support, take control and feel better. It provides 24/7 peer-to-peer and professional support (from experienced clinicians who are always online), plus a range of courses and tools to help people self-manage their wellbeing. This service is safe, anonymous and free to all Breathing Space customers. You can visit www.togetherall.com/joinnow/orbit to self refer.
Option 2
You can receive confidential support from our partner organisation, Mind. This service is for customers aged 18+ and offers support via telephone, text, and Skype.
Their experienced recovery workers will provide:
Space and time for you to talk
Advice and signposting to specialist and community services
Individualised coaching and information sessions
Mentors for personal goal setting and weekly support
Self-help tools to grow and develop skills and qualities
Where appropriate, fully-trained volunteers can enable people to build connections and enhance their own sense of well-being.
If you feel that this could be beneficial to you or a close friend or family member, and you are over 18 years of age, you can:
MIND will then get in touch with you.