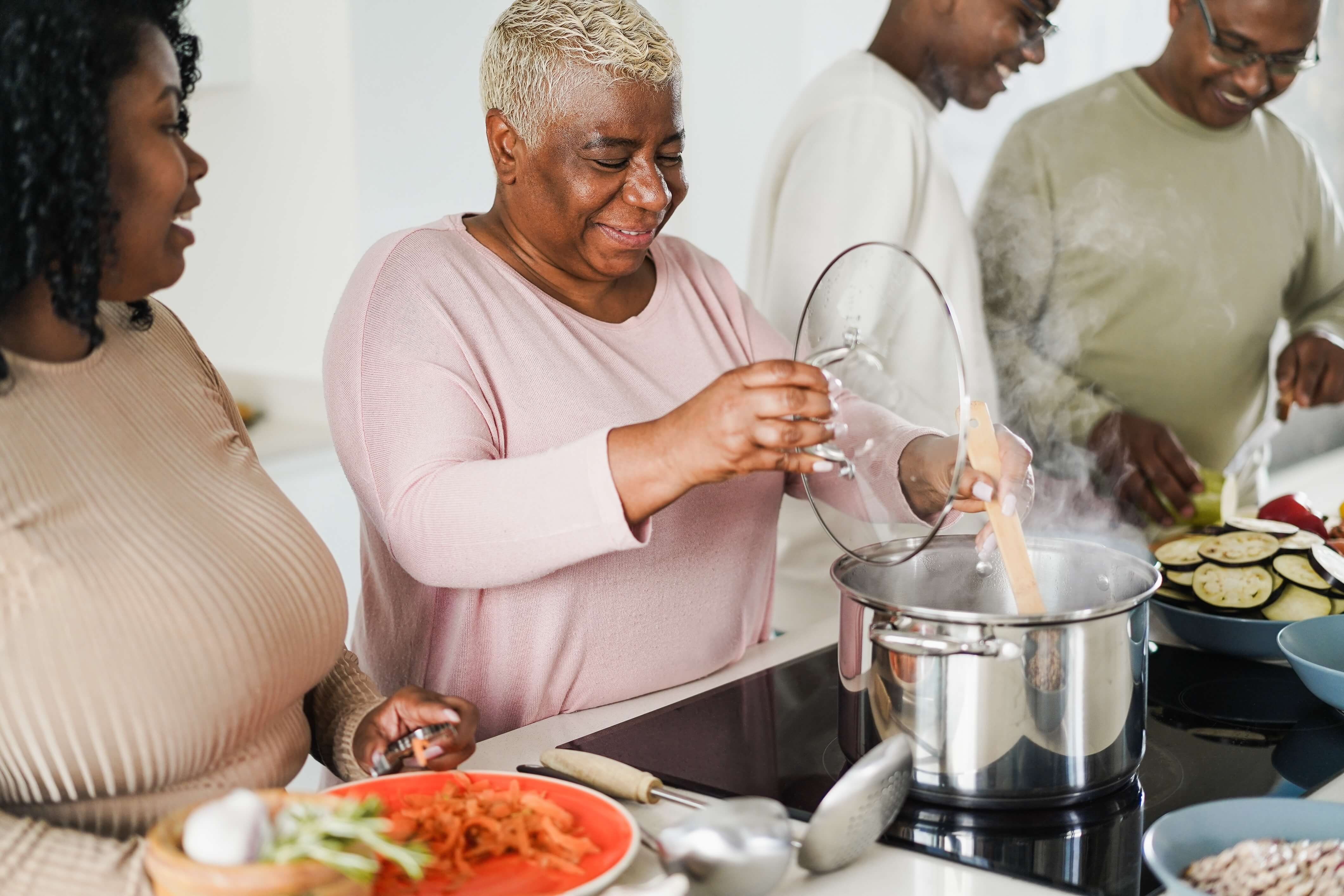 Our communities are made up of a range of people from a variety of backgrounds and experiences. We know that we're stronger and more successful when we support each other and combine the unique perspectives, talents, and wisdom that our different life experiences give us. It's important to celebrate and embrace each other's differences and come together to make communities thrive!
After the isolation felt during the pandemic, we are all too familiar with the importance of coming together and combatting isolation. So, we want to share the different things you can do to come together and make your community a place for everyone to feel they belong:
Join our inclusivity groups
You can make a real difference by getting involved and helping us shape our services. You don't need to have any experience or take part in every activity - you give as much of your time as you choose and decide what interests you.
Find local events in your area
From coffee mornings and nature projects, to free support and advice to help with life's ups and downs, there are all sorts of free local events happening near you that you can take part in. Visit our events page and find out what's happening near you!
Read some of our inspirational stories
You can hear some of the amazing stories coming from your very own communities. Take a look at our blog section and have a read or watch of some of our customer's heart-warming stories.
More on Equality, Diversity, and Inclusion
Thriving communities are diverse, welcoming, fair and equal to all. Find out how we want to achieve this and what we have done so far.
How can you get involved this month?
We would love to see how our communities are embracing one another's cultures and traditions! As well as how you are coming together to get involved in events and supporting one another. Things you can try this month:
• Try out a new cuisine or recipe from a neighbour and make a night of it
• Attend local events in the community that celebrates different cultures and/or religions
• Post a welcome postcard to a neighbour who may be new to area to help them feel part of the community
• Reach out to elderly neighbours in your neighbourhood who may be feeling isolated.
For a feature in our campaign, simply share with us what you are doing to make your community a #CommunityForAll by emailing campaigns@orbit.org.uk with details of how you are getting involved.
For all of this and more make sure to visit our Good Neighbour Hub, where we will be featuring stories, sharing resources and promoting any future competitions. Our campaign updates will feature on our social media so make sure to follow us by searching @OrbitHelp on Facebook and Twitter.