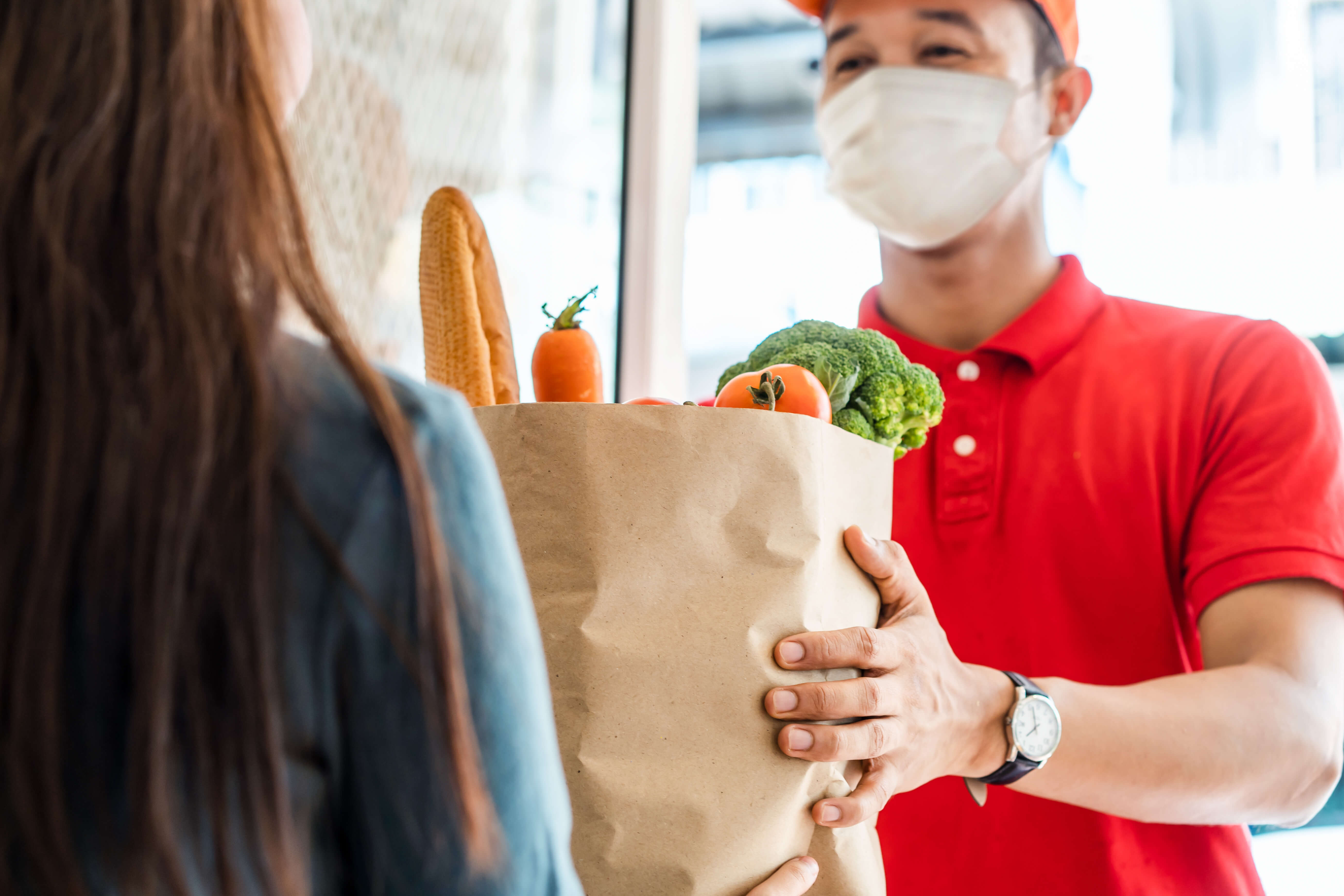 To help make this process easier, we've rounded up the best food apps to help you make your pounds stretch a little bit further, and they're all in one handy place. Take a look at our favourite apps below and don't forget to bookmark this page!

Too Good to Go
This is our favourite app on the list. It helps you get your favourite foods on a budget. A huge selling point of this app as it helps reduce food waste. So rather than throwing away perfectly fine excess food at the end of the day, customers can pick this up at heavily reduced prices. Great for both consumer and company. A whole host of companies take part, including Starbucks, Greggs, Toby Carvery and some of your local supermarkets.
Search 'Too Good to Go' on your app store.
Olio
Similar to Too Good to Go, Olio is another great app for food waste. You can search in your local area for food which is being given away for no cost whatsoever.
Both individuals and stores can take part too. If you find yourself with food that you no longer want, you can offer it up to others. Best of all, it's completely free to use.
Search 'Olio' on your app store.
Voucher code
Voucher code is host to a wide range of savings on all sorts of categories, but did you know you can save on your food costs too? They have a whole category dedicated to food savings. This includes groceries, restaurants, and takeaways. You can even get the latest grocery offers sent directly to your inbox. This is the UK's biggest voucher code website – so it is an app worth downloading.
Search 'Vouchercode' on your app store.
Karma
The Karma app allows customers to purchase fresh food from local businesses and supermarkets that would have otherwise been thrown away. Like 'Too Good to Go' and 'Olio', Karma is another great app to have on your phone to get your favourite food, but for a greatly reduced price!
What's more, it's absolutely free to download. You pay for your discounted products over the app and then collect them from the store.
Out of Milk
This one is a must. The Out of Milk app provides you with pre-made grocery list templates for all occasions. The app also helps you keep track of what you've bought, what you still need to pick up and adds them all back onto a list for your next shop. It's received over 150,000 five-star reviews, so it's worth a download.
Search 'Out of Milk' on your app store. 
Healthy Start Card
Although not an app itself, we must mention the Healthy Start Card, a scheme that helps women who are pregnant or have young children and are receiving benefits. The card allows you to buy food such as milk, fruit, and vitamins at most supermarkets. If you're eligible you'll be sent a Healthy Start card with money on it that you can use in some UK shops. This card is topped up every 4 weeks.
See if you're eligible here: 
For more help and support around the cost of living, visit our Cost of Living hub.