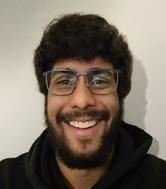 As we are entering April, we are close to the Islamic month of Ramadan which starts today (on the 12th April).
Once this month begins, you will see many Muslims starting to fast during the day, not being able to drink or eat for roughly 16 hours in order to complete one the main pillars of Islam.
For me, one of the most enjoyable things during Ramadan is that since my family break their fast at the same time, we always go downstairs and have a family meal to together when it is time to eat.
Ramdan ends on the evening of 12 May.