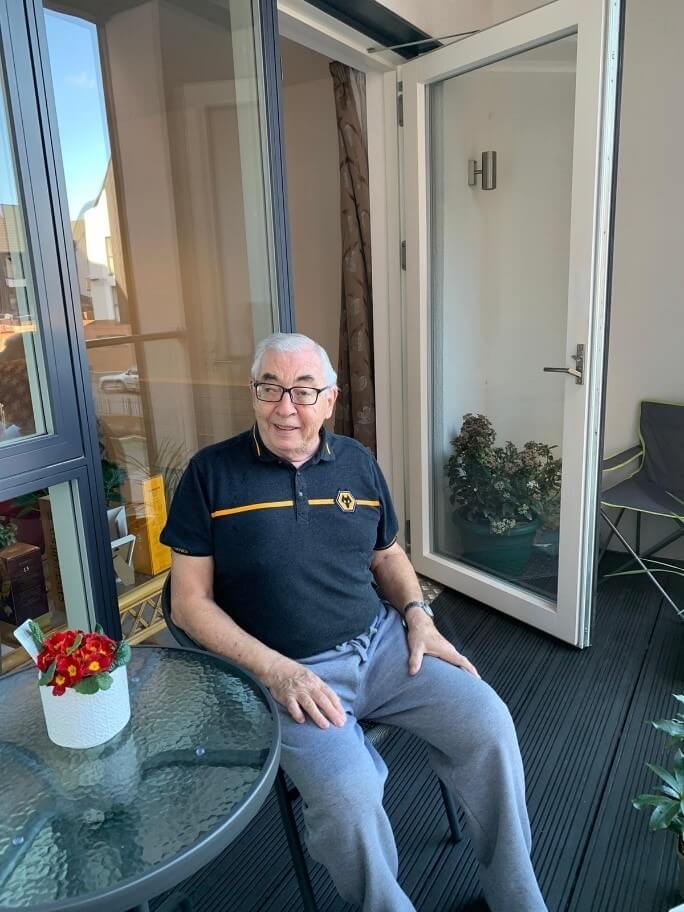 Retired account manager, Anthony Flavell, 79, moved into his new one-bedroom apartment at Rosalind Court in Stratford-upon-Avon just before Christmas last year.
Anthony had previously lived in retirement housing across town, but after hearing about Rosalind Court's outstanding facilities, he decided to pay the development a visit. Right from the outset, Anthony was impressed with the specification throughout.
The development has a large, stylish communal lounge area on the ground floor, with a fully equipped kitchenette and cosy fireplace. There is also an open plan high ceiling sky bar and external roof-top terrace, which can be used by residents to relax, socialise or host events.
Each apartment has its own front door, spacious bedrooms, lounge, fully fitted kitchen and level access shower room, offering residents a completely independent lifestyle, with the opportunity to socialise and get involved with the community if they wish.                                                                                         
There is also a range of support and care options available, tailored to meet the needs and requirements of each individual. This was reassuring for Anthony, as he liked the idea of having extra care available on site, if or when he should need it.
Commenting on his experience, Anthony said: "I chose to move to Rosalind Court because of the fantastic in-house facilities. Orbit has provided me with a wonderful apartment, with a fully fitted kitchen and spacious living room. The whole apartment is new, modern, light and airy.
"But the best thing about my new apartment is the balcony! It is great having my own outdoor space and it gives me the opportunity to sit outside in the fresh air. I am now busy filling my balcony with plants and I am looking forward to the summer months when I can sit outside and enjoy my new balcony garden!
"The support I have received from the staff at Rosalind Court has been brilliant. Moving home can be a stressful time, but Orbit went out of their way to make sure I was settled in as quickly and smoothly as possible – I would recommend them to anyone! The activities coordinator is great at engaging the residents here too, and I am looking forward to getting involved in some of the activities when I can!"
Rosalind Court is a modern gem within historic Stratford-upon-Avon, home of the world famous Royal Shakespeare Company (RSC). It is situated close to local amenities and is just a short walk away from two GP surgeries, the local hospital, the train station and a supermarket.
If you would like to consider a move to our independent living scheme at Rosalind Court, please email sharron.weston@orbit.or.uk or andrea.sinclair-hall@orbit.org.uk for more information. 
Did you know.....? Rosalind is the name of the heroine in Shakespeare's play, As You Like It which was written in 1599!