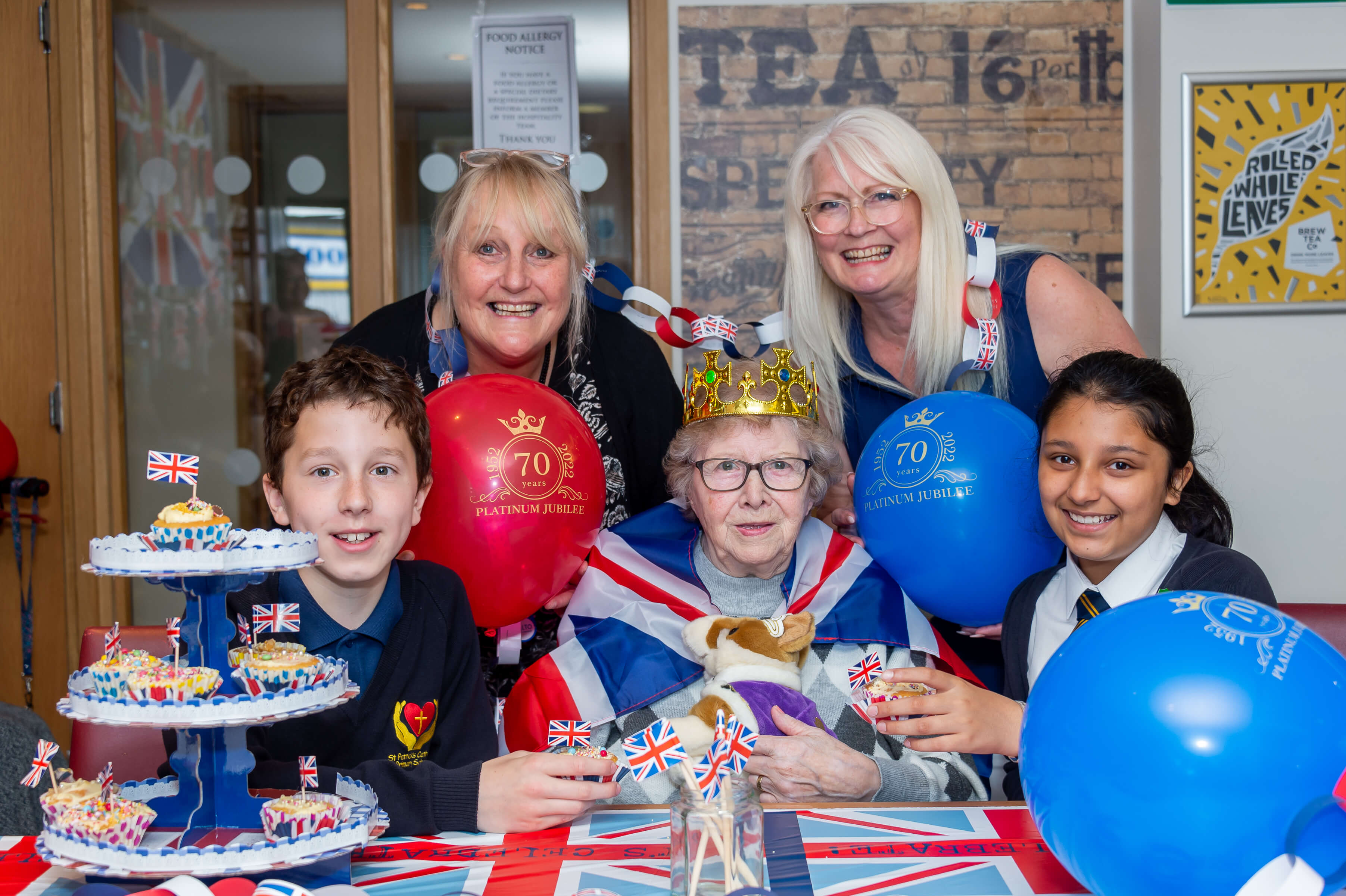 The Platinum Jubilee celebrations have well and truly kicked off as older residents were joined by 30 children from St Patrick's Catholic Primary School,  to participate in royal-themed activities including decorating delicious cupcakes, making colourful paper crowns and joining in to sing the national anthem as well as for the adults to share stories with the children about the Queens inauguration. This was the first time since the lifting of COVID-19 restrictions that children have been able to visit residents in person.
Catch a glimpse of the fun-filled celebrations below:
Resident Eileen commented: "Having the children here has been wonderful. It reminds me of when my children were young. I hope they can visit again soon." Pupil Paigely added: "It's been really fun, especially with the cakes!"
Deborah Harris Activities Coordinator for Orbit said: "We really value our connection with St Patrick's School and the relationships that our residents can build with the children. For me, that's what the Jubilee celebrations should be about – bringing together everyone in the community for this special occasion."
How are you spending the Jubilee? Have you read our 'all things Jubilee' blog yet? From celebration recipes to party planning – we have got it all covered. Take a look here!
Don't forget, if you are posting content about the Jubilee, use the hashtags #PlatinumJubilee and/or #HM70. Don't forget to tag us @OrbitHelp so that you can share your photos with the Orbit community.
Enjoy the celebrations – and don't forget to keep checking back on our social media channels where we will be keeping you updated with all things #PlatinumJubilee