Paul Richards, Group Director, said: "Our Good Neighbour Awards shine a spotlight on some amazing people who live within our communities and who do so much work to make our neighbourhoods a better place. The everyday things that these people do in helping out a neighbour, or in working with our Orbit colleagues to make a difference are often overlooked. They are however the very things which make the difference and help our communities to thrive.
"These awards are the perfect way to say a big well done and thank you to these unsung community heroes."
Now… the moment you have been waiting for, our Good Neighbour Award 2023 goes to…
Ken from Rugby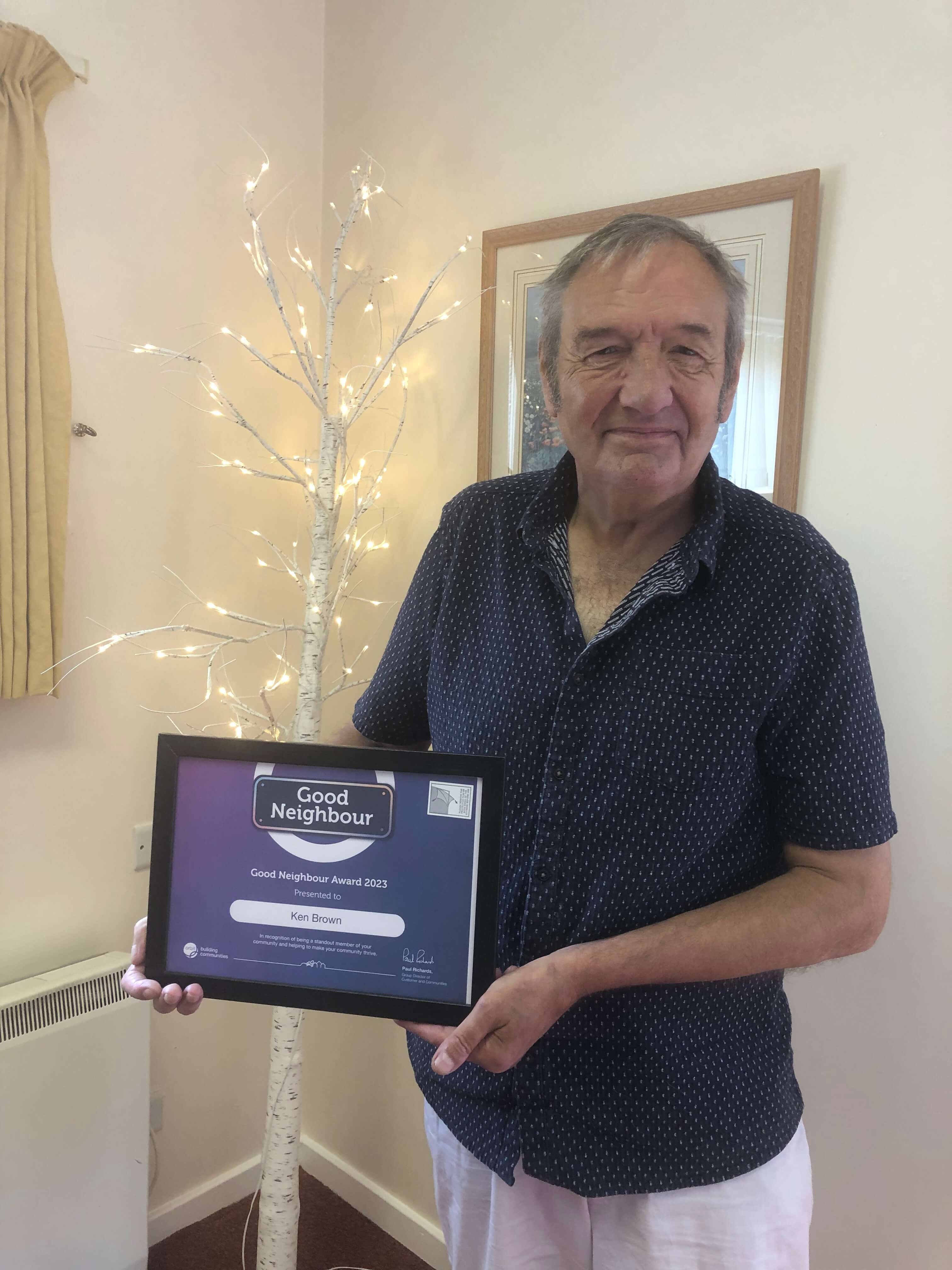 Ken was nominated by his neighbour, Anne, who noticed how Ken would run coffee mornings for older residents and go out of his way to check on everyone, especially if anything unexpected occurred such as a power cut. Anne also added that Ken is always willing to head up to the chemist or shop if asked and will also run rubbish down to the bins for his neighbours who find this difficult.
Ken said: I was very surprised to be nominated as I didn't think I was doing anything to warrant it. I appreciated the nomination as it was good to be appreciated. I am pleased to have won I hope it encourages others to help one another.
Michelle, Scheme Officer commented: "Since joining as Scheme officer 15 months ago, I have seen how Ken goes above and beyond with his neighbours. Whether it's helping with the tea and coffees breaks, watering the plants in the communal gardens or simply checking in with me throughout the week to report any concerns. Ken is always on hand to help. He is not only a good neighbour, but an excellent tenant who is integral to the community at St Marks Court. Congratulations Ken."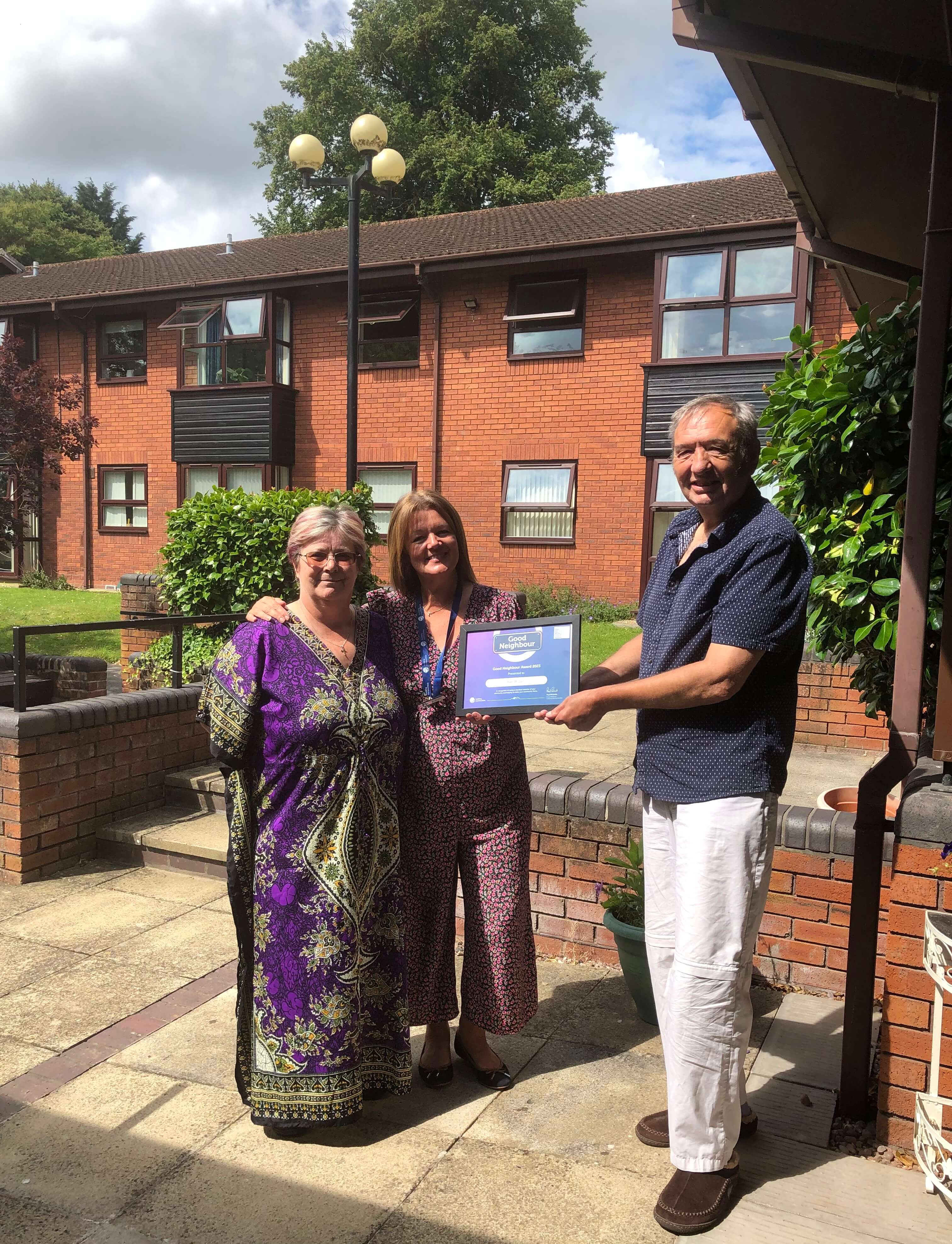 A huge congratulations to Ken, our Good Neighbour 2023 Award winner. Ken and other nominees will also be featuring in the next edition of Orbit Life in September, so keep your eyes peeled. We would like to take the opportunity to thank you again for all your incredible nominations – the community spirit is well and truly alive in so many of our neighbourhoods – and we couldn't be prouder.
Keep up to date with all the all the latest from the Good Neighbour campaign by bookmarking our Good Neighbour Hub and following us on social media. Just search @OrbitHelp on Facebook and Twitter.